Hello!
Its the 30th of the month (give or take) and that means only 1 thing! Tale of many Gamers is back. This is what the Ammertime guys have been up to the month of December!
Rasmus
Dread elf Fleet theme,
corsairs
assault from the sea!
-ed- Rasmus has themed his
Dread Elves
to be assaulting from the sea as merciless raiding pirates. This
unit
filler shown above sits in the back of his
corsairs
and give his
unit
a lot of character. It is made from a GW Dark Eldar ship and the
corsairs
are jumping out of the ship onto the shore. The sea and waves are built up with white miliput.
Henry
This month has been very busy for me. I have started a new job been back to the UK and had Christmas and New year. Nevertheless I have been a bit busy in the hobby.
I have continued to work with my
Warriors of the Dark Gods
, Mono Wrath army. I was struggling for models in the last game so I made another "generic
unit
filler" for either Warrirors, warhounds, knights, crushers etc. It made from the "Dolmen" from kinggames.dk (fantastic company by the way) and a lot of skulls and green stuff. It comes ready with the old
Khorne
symbol which fits perfectly with my theme. The skulls also fit in with my skull bases.
I have also done some work on the Vampire army. You can find it on my army blog:
The Von Karlsteins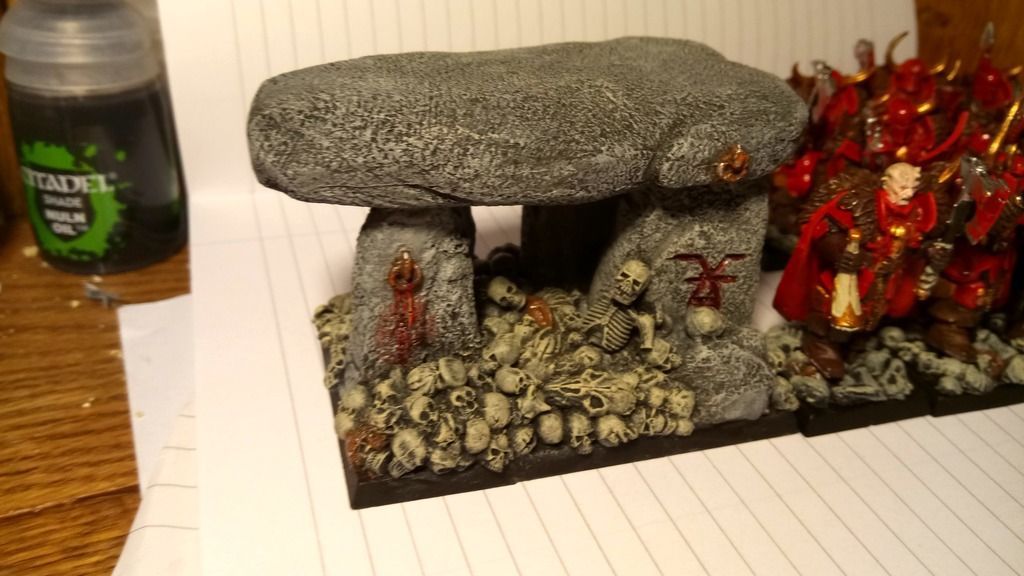 Oliver
Not so frosty frost-cow in the african bush! Lowering enemy's initiative solely by it's coolness factor!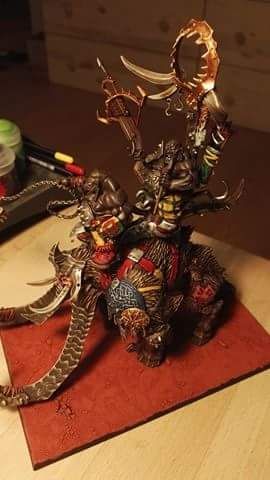 Ulrik
Some stone
trolls
for my
orc
army!
-ed- Ulrik has used the new GW
Orc
models for his stone
trolls
. They are large enough that they fit nicely onto 40mm bases.
Lasse
This month I have devoted my time to answer customer requests, which have resulted in two great products for my company:
https://www.facebook.com/Magnetic-Movementtraycom.../...
.
The first product is a movement tray for 5x2 (25x25mm) or 5x1 (25x50mm). The Chaos warriors you see in the picture is painted by Thomas Kyrsting.
The second product is a set of two movement trays used for 5
skirmishers
(20x20mm). It is a two part tray, so it is easy to change formation during a battle.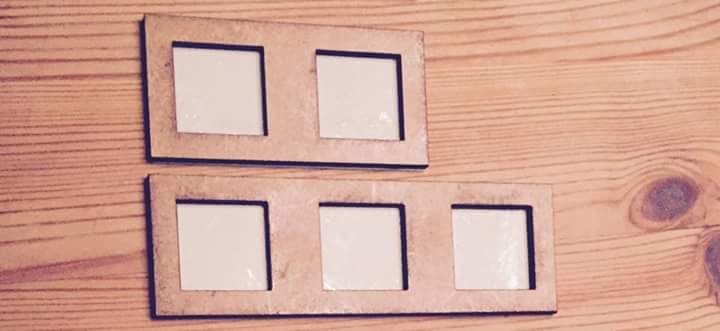 This month I will try to finish my company website (future name:
www.movementtray.com
)
Casimir
The holidays always mean plently of travel for me. As such I haven't been able to do any hobby at all. So I thought I would show you a picture of my
colossus
with scales. The base of the
model
is a kratos action figure with som warsphinx parts added on top. The
model
is quite tall but does look suitably imposing. The picture is from when it was nearly finished so there are some small details missing.