Welcome back to Ammertime podcast! Episode 14 will bring you a 2 Part tournament report from this years Giant Fanatic. Giant Fanatic is the biggest tournament in Scandinavia with over 100 people signed up. The majority of the Ammertime team was in attendance and Henry and Jonas will take you through the happenings of the tournament.
#sheepdice #stag #meatgrinder
The Danish ETC team is recruiting!
You can find them on Powerfist here:
www.powerfist.dk/forum/index.php?topic=32769.0
TourneyKeeper link to Giant Fanatic:
tourneykeeper.net/Singles/TKLeaderboard.aspx?Id=1286
Part 1:
Some news and rumours. Find out how the Ammertime team did and hear their thoughts on their lists.
Part 2:
Listen to the full tournament report.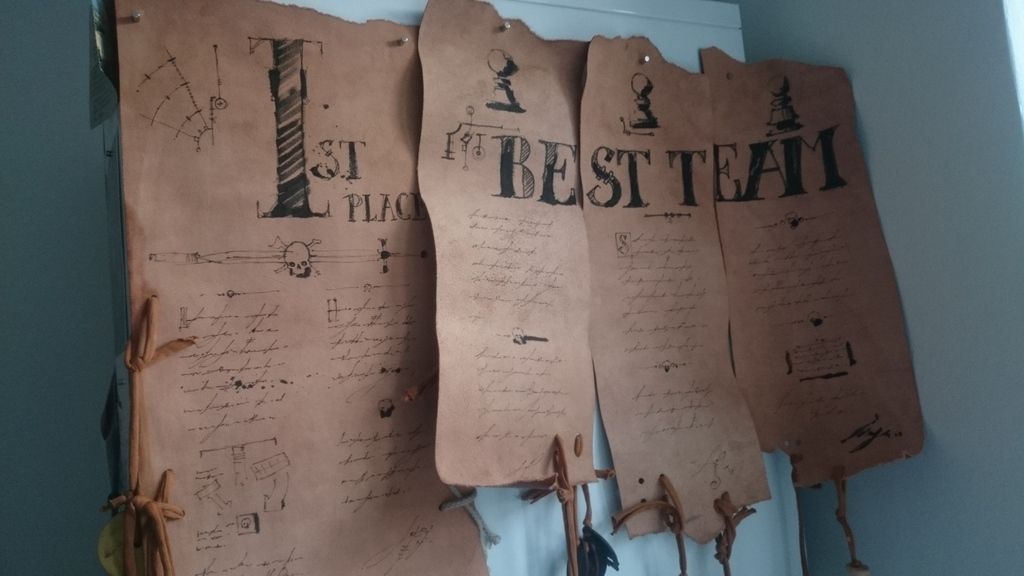 Prologue of useful info about things we just talked about.
Henry's list:
+++ Shadow list 2 (2500pts) +++
++ Sylvan Elves (Standard (1501-3999pts)) (2500pts) ++
+ Lords (318pts) +
Forest Prince (318pts) [Army General, Blessed Sword, Elven Cloak, Great Elk, Light Armour, Potion of Strength, SE - Fire Blight Pendant, SE - Helm of the Wild Hunt, Shield, Sylvan Blades, Wild Hunter]
+ Heroes (450pts) +
Chieftain (175pts) [Battle Standard Bearer, Forest Guardian, Hardened Shield, Light Armour, SE - Sacred Spear of Cadaron, War Standard]
Druid (130pts) [Dispel Scroll, Level 2 Wizard Apprentice, Path of Shadows]
Druid (145pts) [Level 2 Wizard Apprentice, Path of Shadows, SE - Bow of Wyscan, Tome of Arcane Lore]
+ Core (627pts) +
Dryads (122pts) [9x Dryad, Skirmish]
Heath Riders (130pts) [Champion, Exchange Fast Cavalry for Elven Cloak, Exchange Longbow for Shield, 5x Heath Rider, Musician, Standard Bearer]
Sylvan Archers (201pts) [Musician]
Standard Bearer [Icon of the Relentless Company]
13x Sylvan Archer [13x Black Arrows]
Sylvan Archers (174pts) [Musician, Standard Bearer]
12x Sylvan Archer [12x Black Arrows]
+ Special (855pts) +
Blade Dancers (75pts) [5x Blade Dancer]
Blade Dancers (75pts) [5x Blade Dancer]
Forest Rangers (365pts) [Champion, Musician]
25x Forest Ranger [25x Elven Cloak]
Standard Bearer [SE - Amryl's Banner]
Wild Huntsmen (190pts) [Champion, Sylvan Blades, 5x Wild Huntsman]
Standard Bearer [Flaming Standard]
Wild Huntsmen (150pts) [Sylvan Blades, 5x Wild Huntsman]
+ Rare (250pts) +
Sylvan Sentinels (117pts)
8x Sylvan Sentinel [8x Hawthorn Points]
Sylvan Sentinels (133pts) [Scout]
8x Sylvan Sentinel [8x Hawthorn Points, 8x Paired Weapons]
Jonas list:
+++ Giant fanatic 1.2 (2500pts) +++
Plauge/shooting
++ The Vermin Swarm (Standard (1501-3999pts)) (2500pts) ++
+ Lords (280pts) +
Magister (280pts) [Army General]
····Magic Items [Dispel Scroll, Ring of Fire]
····Two Dark Shards [2x Dark Shard]
····Wizard Level 4 Master [Path of Shadows]
+ Heroes (565pts) +
Apprentice Magister (125pts)
····Level 2 Wizard Apprentice [Path of Ruin]
····Magic Items [Eye of the Storm, Tome of Arcane Lore]
Chief (115pts) [Light Armour]
····Battle Standard Bearer [The Lightning Rod]
Plague Prophet (325pts)
····Magic Items [Armlet of Power, Blade of the swarm]
····Mount [Plague Pendulum]
+ Core (636pts) +
Giant Rats (40pts) [10x Giant Rat]
Plague Brotherhood (202pts) [Champion, Musician, Standard Bearer]
····26x Plague Brother [26x Plague Ridden]
Rats-at-Arms (155pts) [Champion, Musician, 24x Rat-at-Arms]
····Standard Bearer [Banner of Discipline, Veteran Standar Bearer]
Rats-at-Arms (135pts) [Champion, Musician, 25x Rat-at-Arms, Standard Bearer]
Slaves (104pts) [Musician, 47x Slave]
+ Special (504pts) +
Gutter Blades (149pts)
····9x Gutter Blade [9x Poison Attacks, 9x Scout and Ambush]
Jezails (120pts) [6x Jezail Team]
Rat Swarm (40pts) [2x Rat Swarm]
Weapon Team (65pts) [Meat Grinder]
Weapon Team (65pts) [Meat Grinder]
Weapon Team (65pts) [Naphtha Thrower]
+ Rare (515pts) +
Dreadmill (140pts)
Dreadmill (140pts)
Thunder Hulks (150pts) [2x Thunder Hulk]
Verminous artillery (85pts) [Plague Catapult]
Some pictures of the armys nominated for best painted:
Morten Riber's best painted army: (played vs Henry game 4)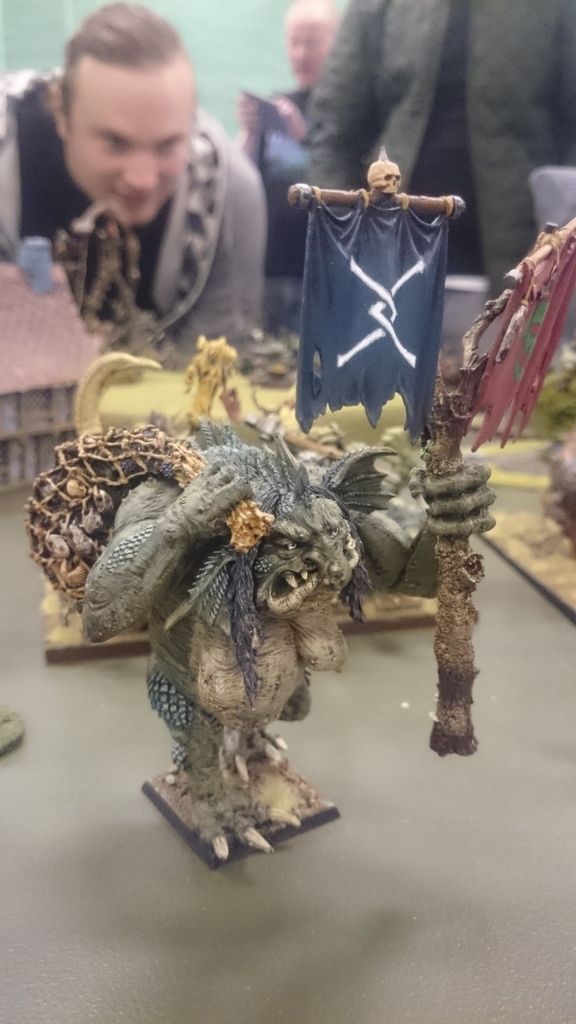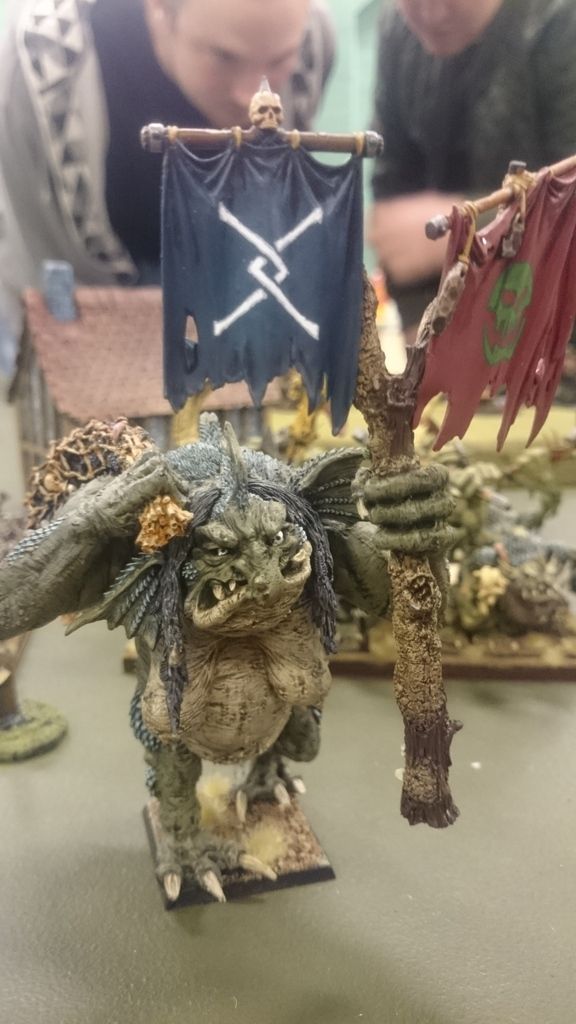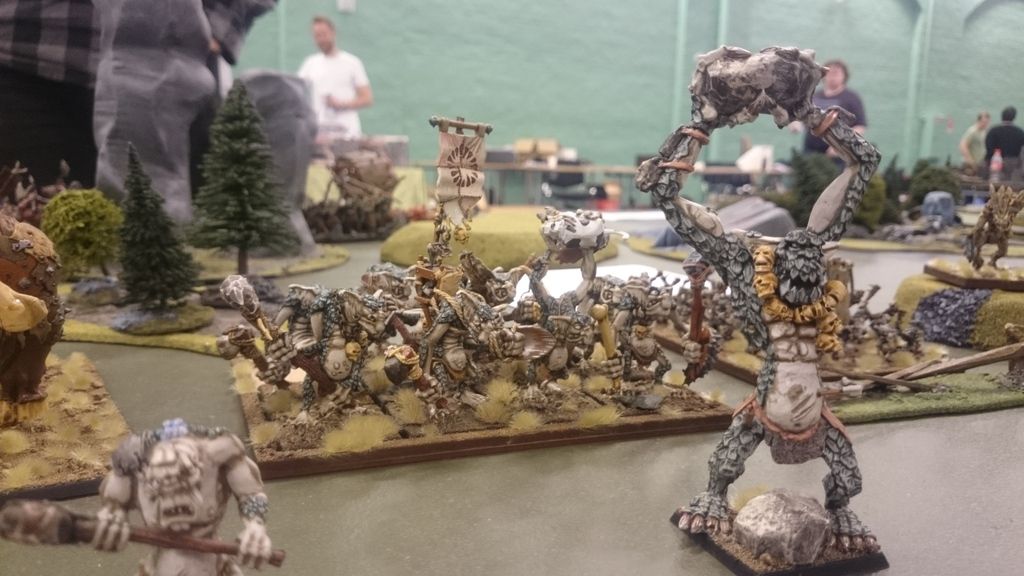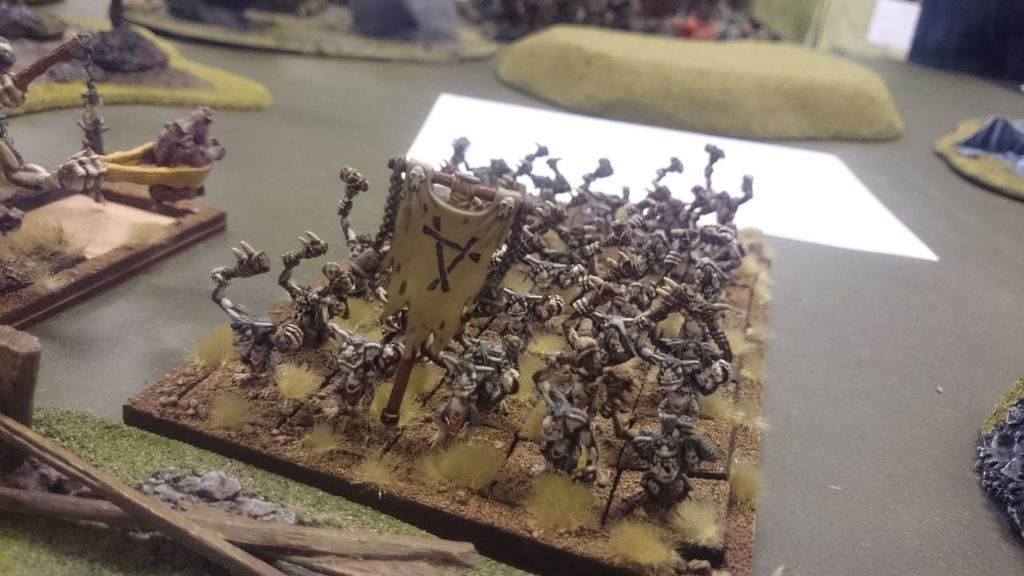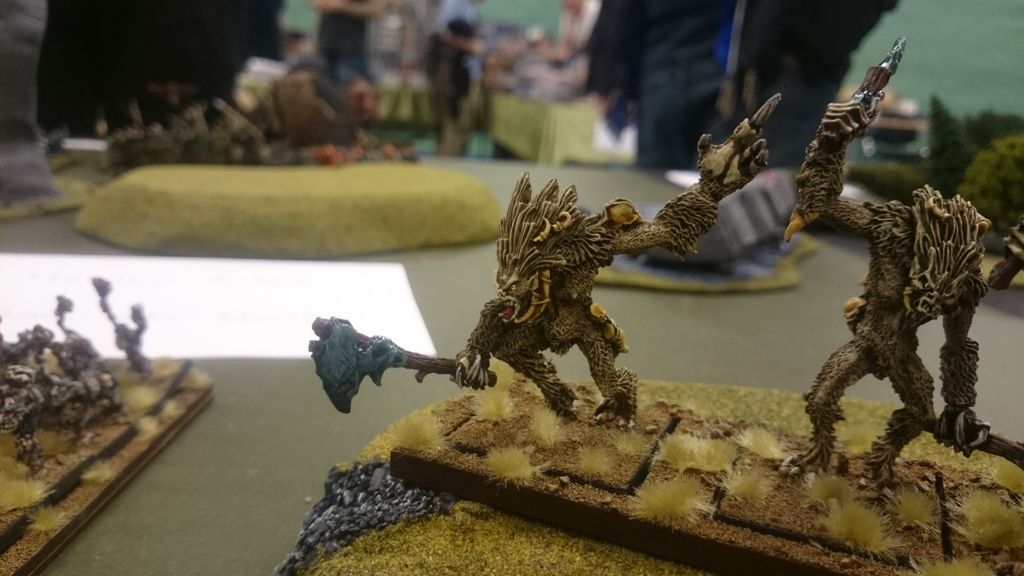 Some other armies that were nominated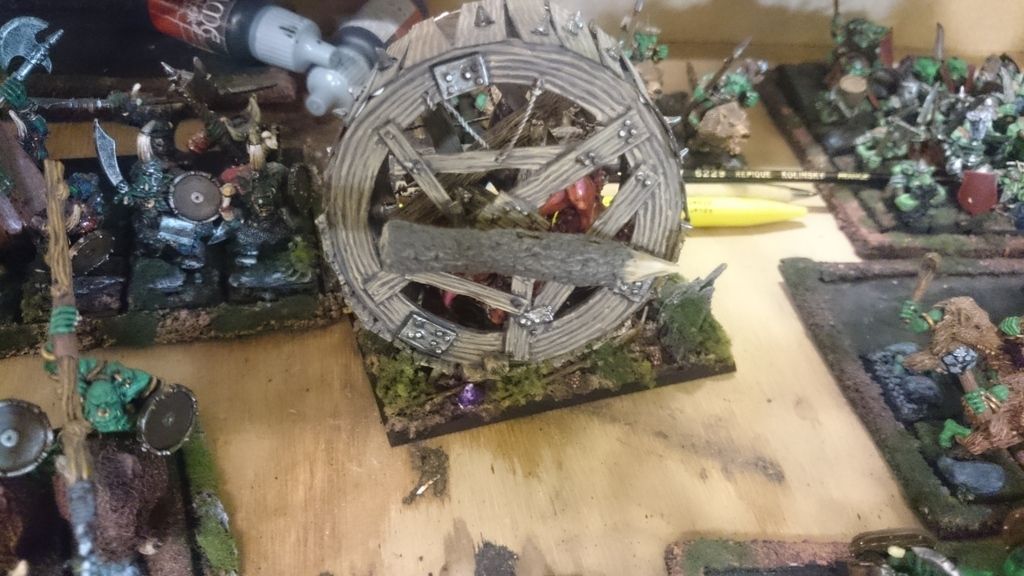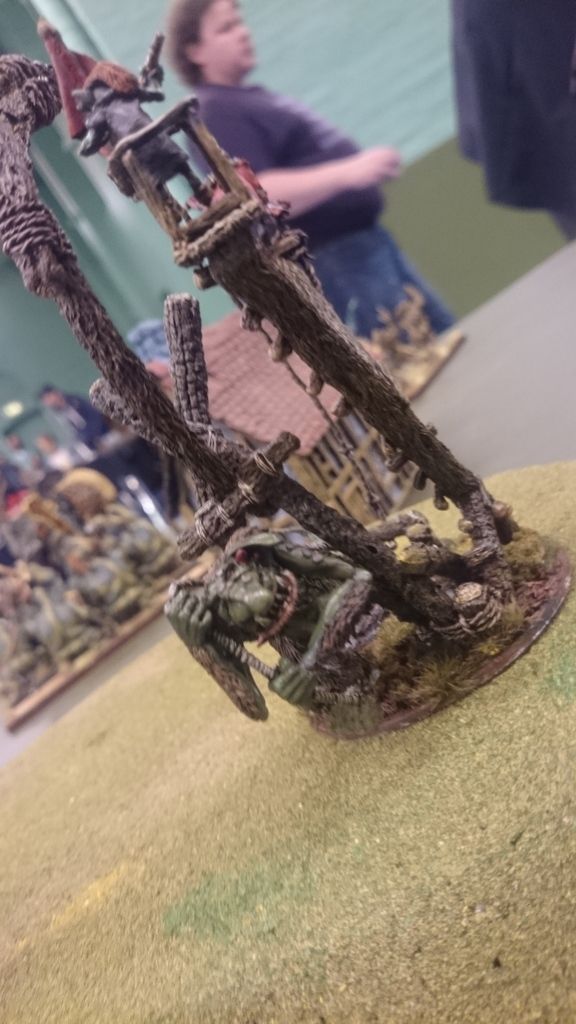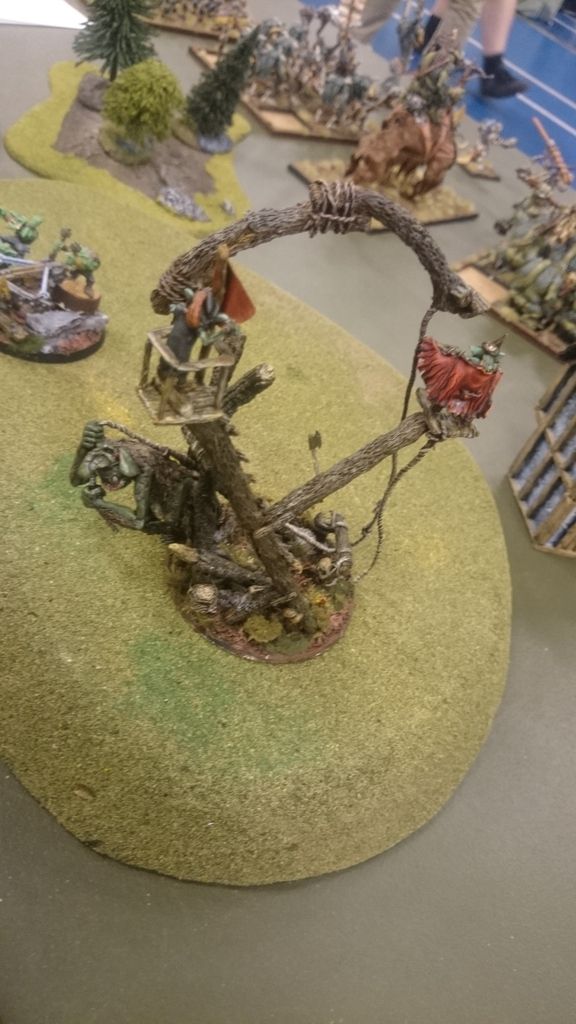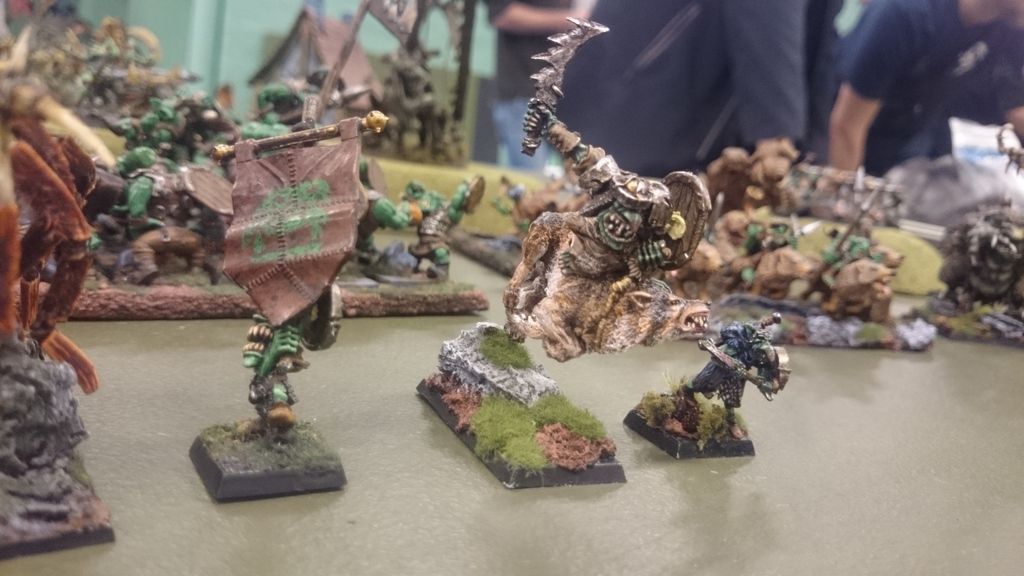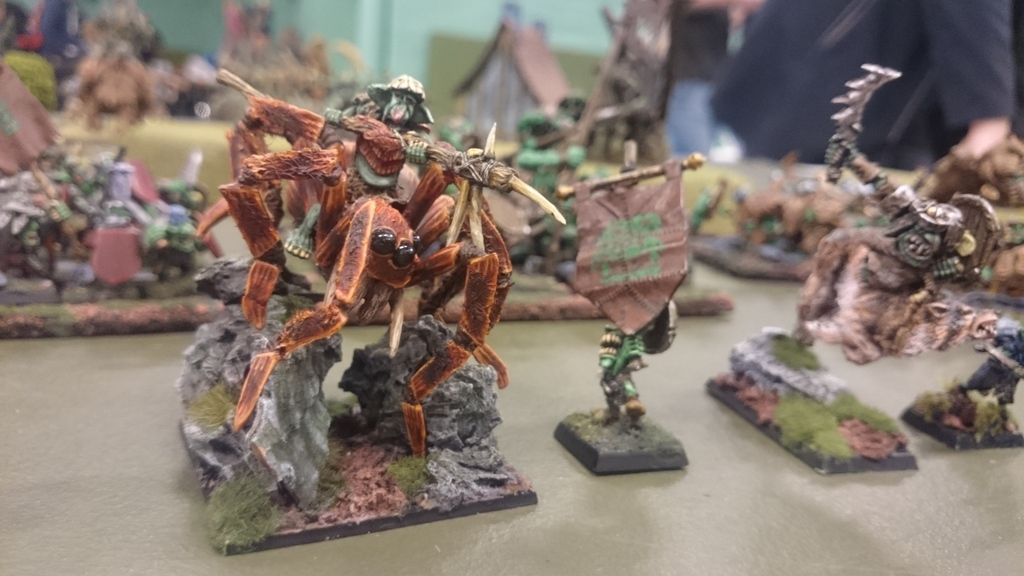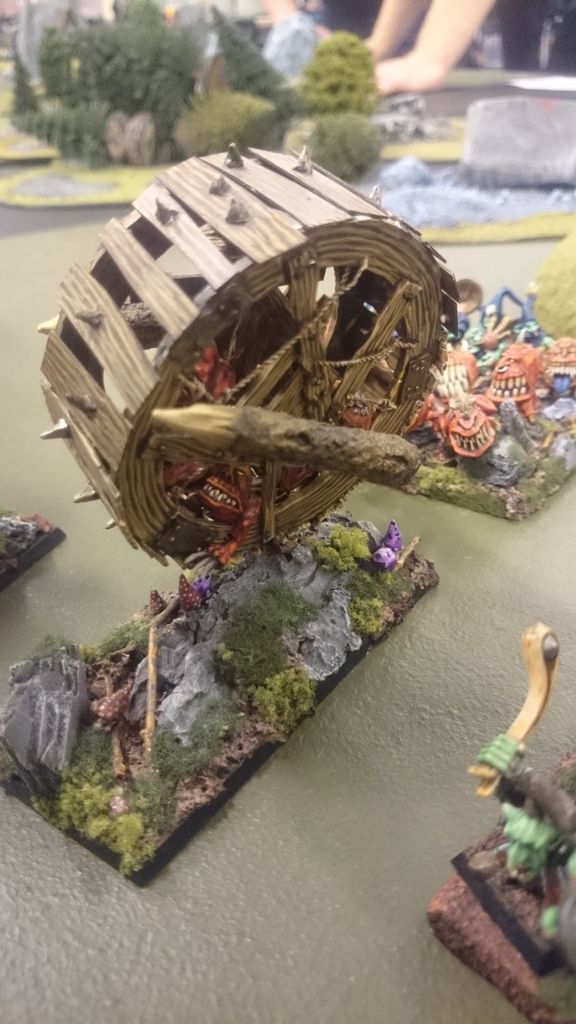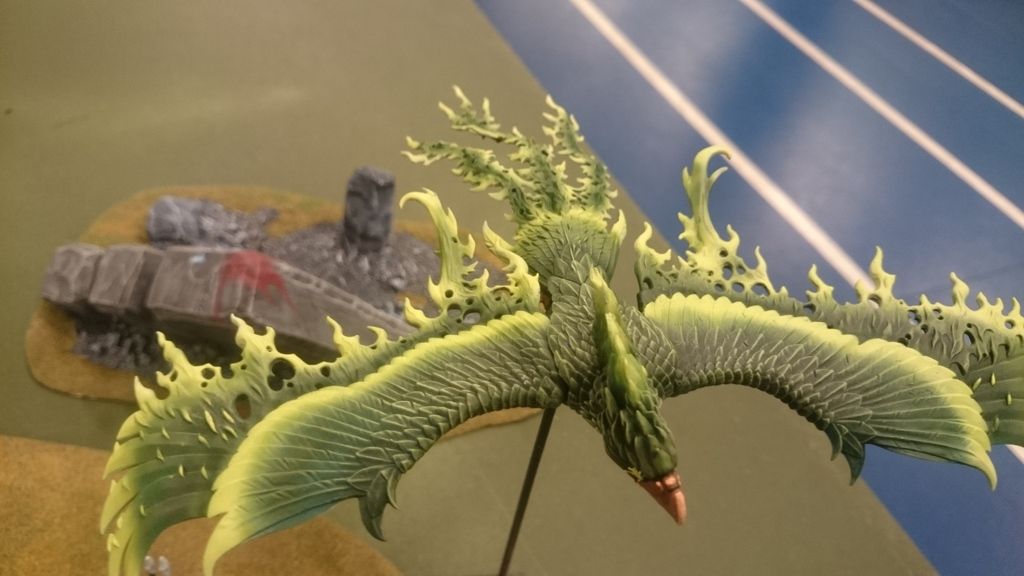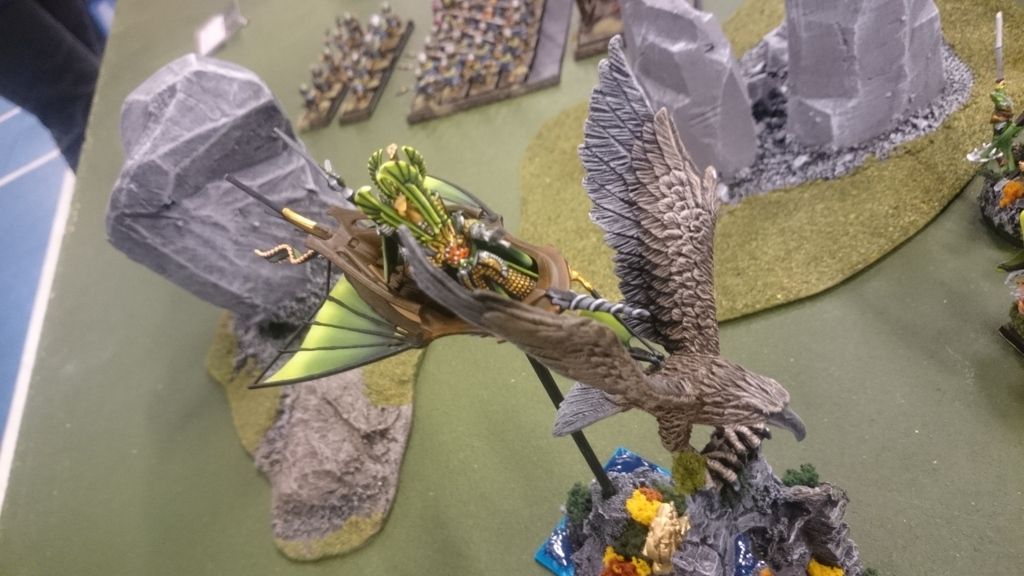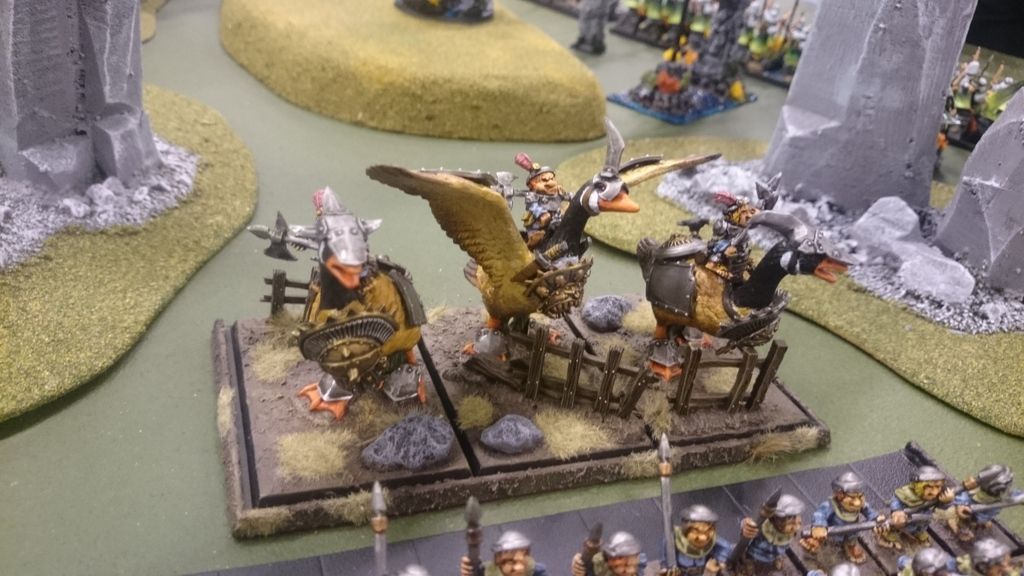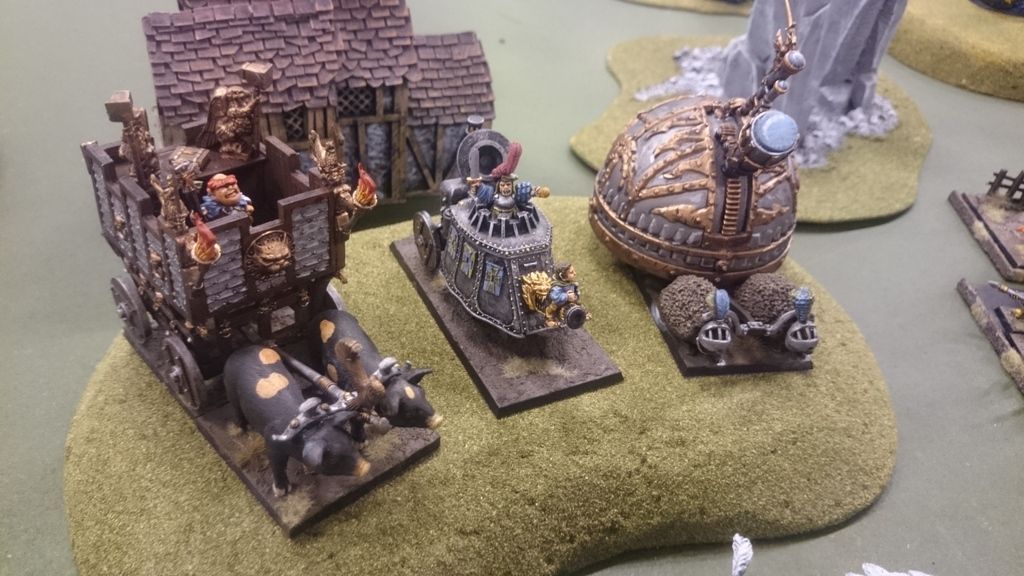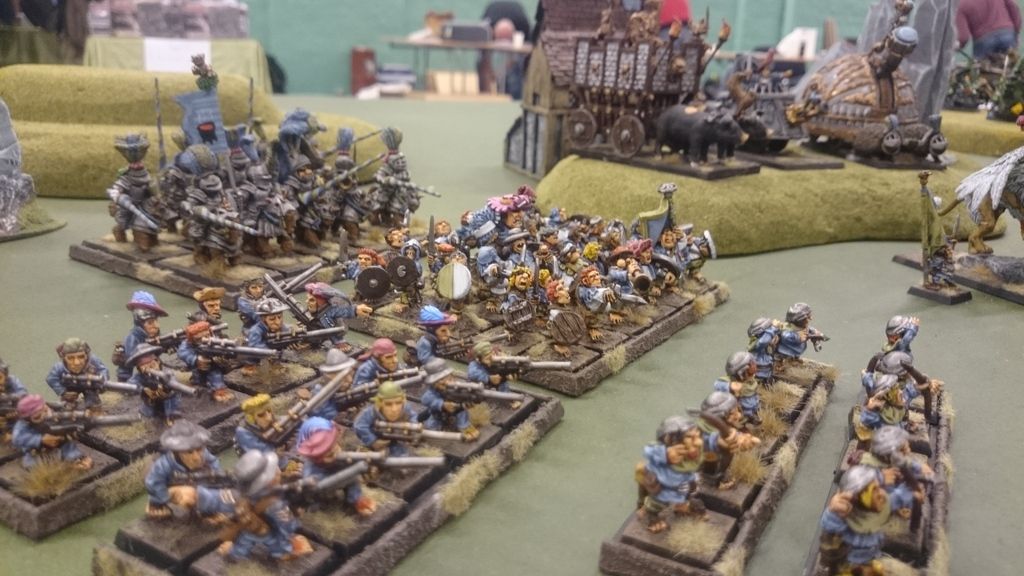 Background Team
9th Scroll Editor
Ammertime Podcast Host
soundcloud.com/ammertime-podcast
Team Ireland ETC 2019