Hello
As I can see many question about alternative models for an empire army, I create this thread.
I started again fantasy battles after many years with the
9th age
creation. (I played bretonnian during ages, but was tired to wait my hypothetic army book)
So I decided , when the
9th age
project started to make an Eos Army.
GW
prices really hurted me so I searched for alternative range to build my army.
I found the perry range
1. Note on scale and cost.
If you are beginning an Eos army, you have currently two choices :
-
Grab
on ebay
GW
models
- Start on historical ranges.
The first solution will cost you really really much money. Many models are not selled any more by
GW
or are constinuously out of stock. So Ebayers play the collector card with prices I personnaly find stupid for plastic toys.
I chosed second solution, with perry miniature range.
It will be really cheaper : for 20 pounds, around 23 euros, you will get a box of 40
infantry
or 12 horsemen.
Note that you can pay even cheaper with some retaillers in UK like wayland games (18 pound / 20.50 €) :
waylandgames.co.uk/1484-perry-miniatures
, but don't be in a hurry, their shipping delay is around one month
The other part is that you will need to keep the same range as much as possible :
GW
miniatures are huge scale and will not be compatible with all historical ranges.
Some images :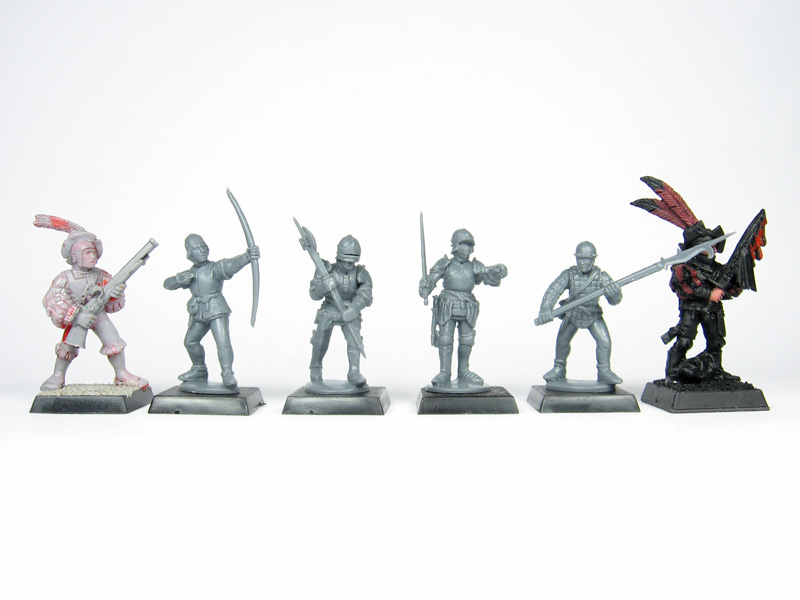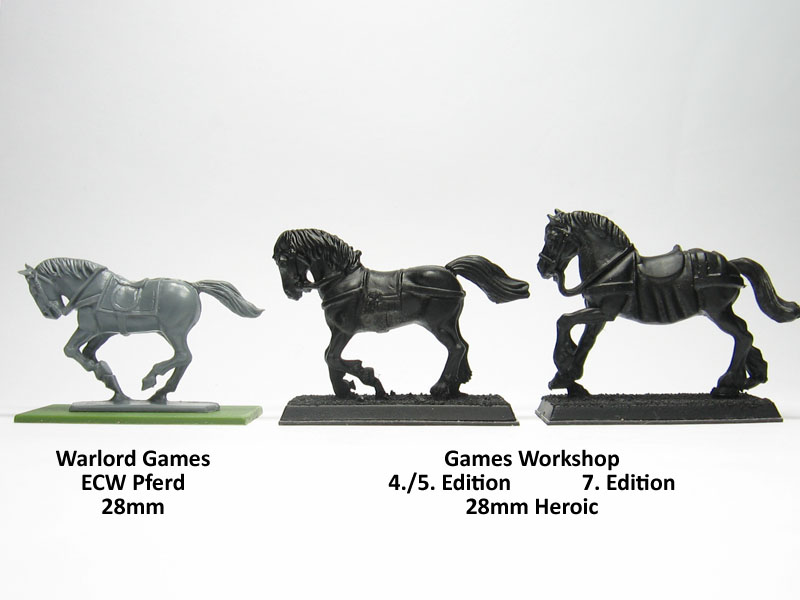 As you can see,
infantry
can work together, even if
GW
are bulkier than perry ones, they have the same size. I personally don't mix miniatures in the same unit but an
infantry
unit
of
GW
next to a perry one will not shock.
Concerning
cavalry
, no hope : On the picture , you can see that
GW
horse
s are very big.
Perry
cavalry
scale is between
Warlord
games and
horse
from 4/5 Edition (between first and second
horse
on the picture.)
Note that you will need to buy some bases as the box only contains non compatible bases. Just search on ebay "20mm mdf bases" and you will find what you need. note that you can cheat with the scale using several base thicknes (you can gain 1 or 2 mm)
The post was edited 2 times, last by Mirdhynn ().