I come from an "Oldhammer" background, but I've been into Warhammer (and most related games) new and old for 30 years. I started sculpting my own miniatures for production around 3 years ago, going from one niche to another. I am however trying to tap more into less-niche species in an effort to feed myself.
My current ranges include
Undead
, Fomor, Beastmen, Gnomes,
Trolls
and Mykelings. They are all slowly growing and more races are being added. Rather than drop a load of images here, I'll go through them one at a time to get some discussion going.
My influences are obviously classic Warhammer and Lord of the Rings, but my thing is to mix these up with the Lebor Gabála Érenn (Book of Invasions), giving an Irish mythological spin to it all.
I have applied for official supporting company status, so should hopefully be steering my efforts towards filling in any gaps in armies here!
Here's a selection of models I painted in November, all but one were sculpted by myself. I tend to run them as Ogres in whatever I happen to play, as rules for "Fimir" are not always present.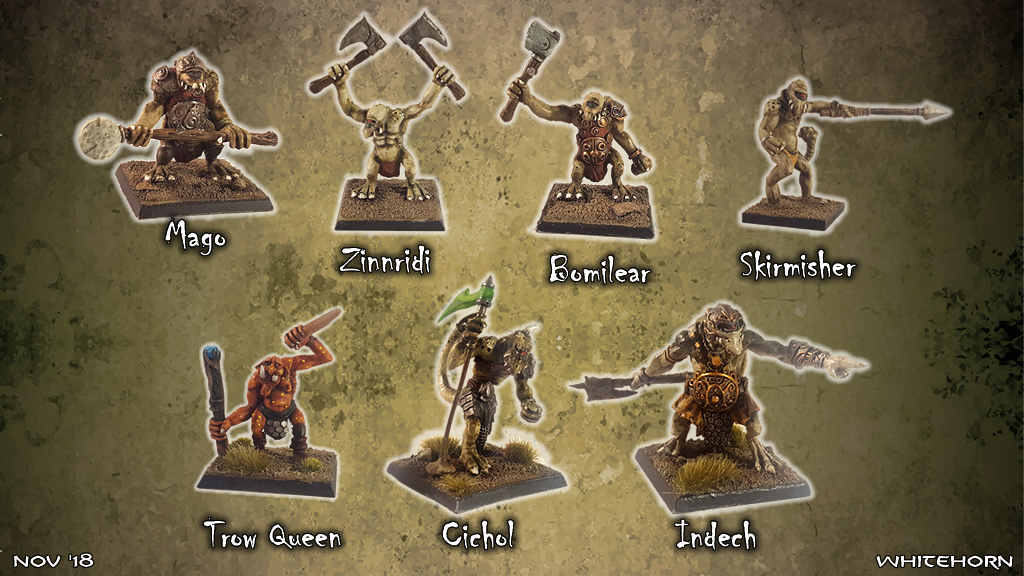 #2
So next up are my Gnomes. I started 2018 with a small Kickstarter to bring out the first batch of these and a second followed to expand them. I would love to do some more in 2019 covering more unit types and some characters.
Gnomes were intended to be used as either proxies for
Goblins
as the size, quantity and underground flavour fits, or as allies/proxies for Dwarves. Gnomes saw a brief bit of attention in 3rd edition Warhammer but were quickly forgotten.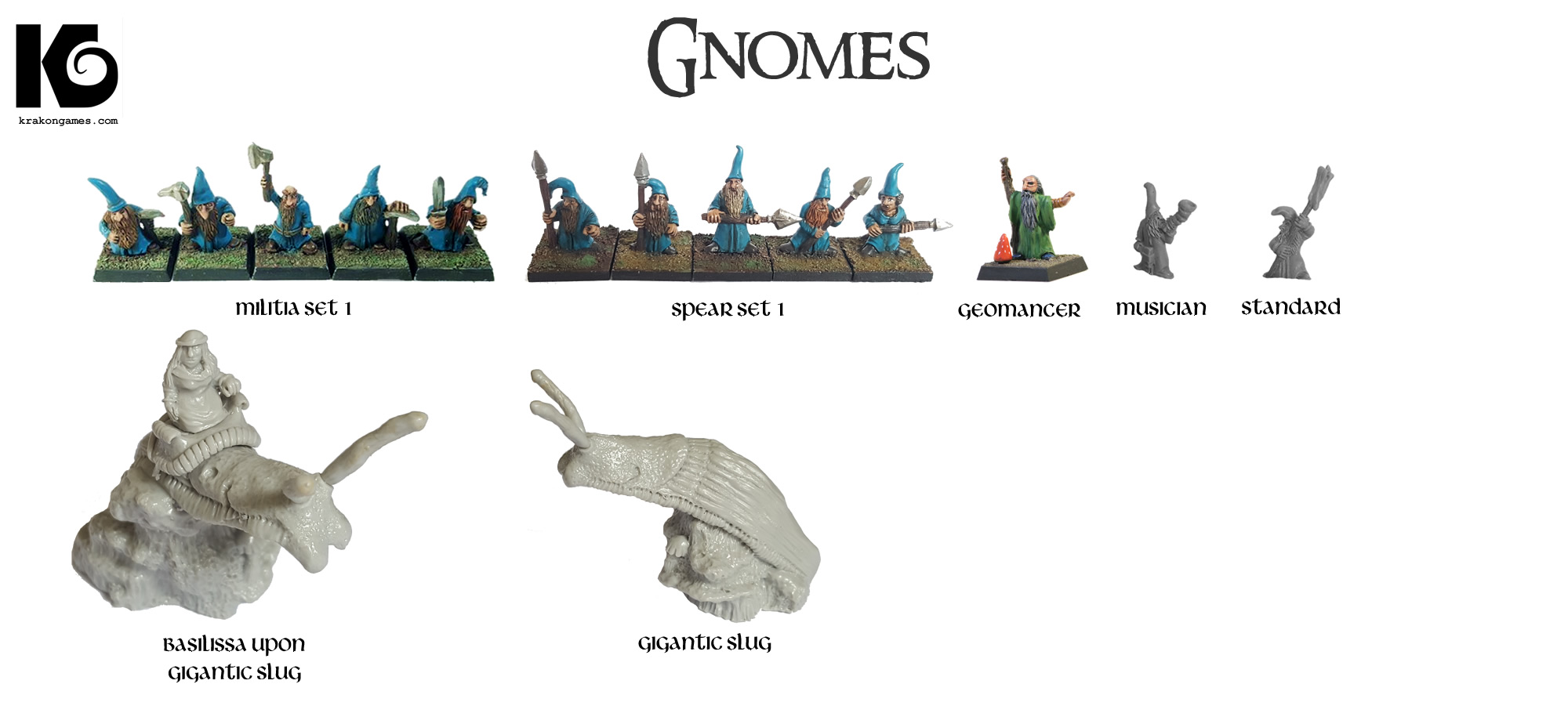 The post was edited 1 time, last by Whitehorn ().