EDIT by Calisson:
Link to the Homebrew Ary Book found here:
Best Herds of the Veld
================================================================================================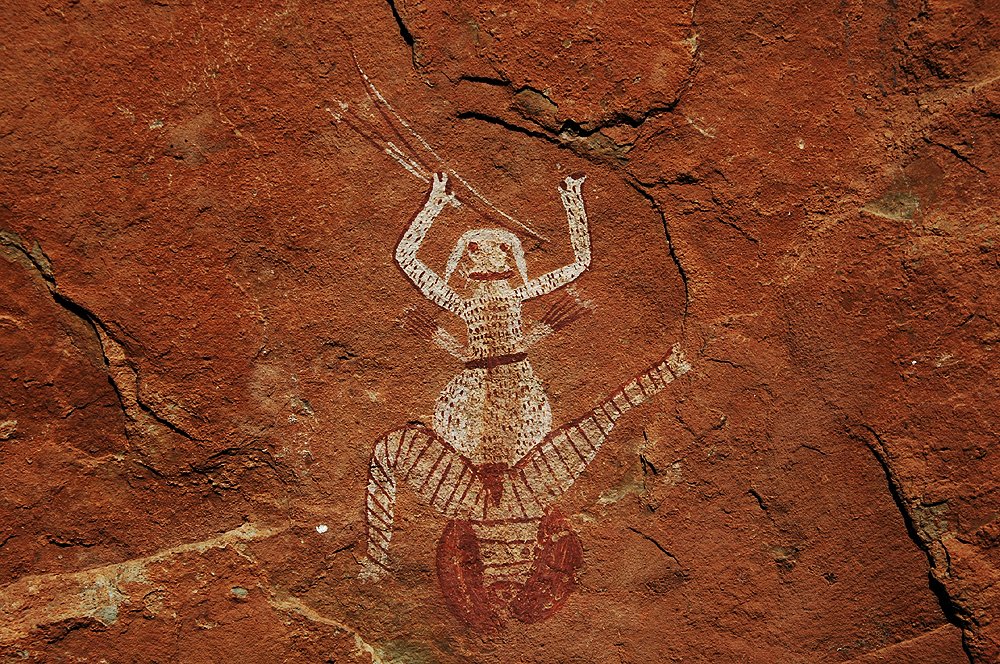 (© picture Bradshaw Foundation, « San rock art reflecting Bushman mythology »)
« As the Ancestors told us, we once were men.
Living in the open savannah, in harmony with nature.
Hunting with arrows, spears, tips made of stone.
Shelters made of wood.
A nation always on the move.
We knew the ways of the Veld.
We knew the magic paths and tricks.
We knew how to approach our prey unfelt.
Never taking more than needed.

Then the other people came.
With cattle, with iron.
Carrying seeds in earthen pots.
Spreading their ways.
Out of the West they came,
Out of the Forest they came.
Protected by the spirits of the fiercest animals.
The cheetah, the lion, the elephant, the rhinoceros
Were their forebears.
And we were left naked.

!Kau was he who rose.
!Kau was the one who called all the Sākho'en.
Under the moon of Tsai'Guab they bathed.
In the great lake in the middle of the Rift.
The great lake that the Rift opened.
The holy lake whose waters shine green.
The lake where the voices are so strong.
That lake that used to be called Nam Lolwe.
The name of Go-Garib they summoned.
Go-Garib, the Beast on the edge of the Abyss.

Thus we did, under the moon in the holy lake.
Under the stare of the Great Apes who watch there.
We became the beasts that we once hunted.
We became the beasts that were hunted.
We, hunters, became the hunted.
And thus the hunted became the hunter. »
– Song of !Kau, as sung by the Soothsayers of the Wild Beasts of the Veld (transcript by Erik Tombstone, missionary and Taphrian explorer)
@Calisson
@Karak Norn Clansman
Got inspired today reading Unesco's
A General History of Africa
, Volume 2, Early History of Eastern Africa
Russian Translation Coordinator
Translation-Team FR
Public Relations
Linguistic Team
GHAÂAÂAÂARN ! — The Black Goat of the Woods with a Thousand Young
First T9A player in West Africa
The post was edited 3 times, last by Ghiznuk ().