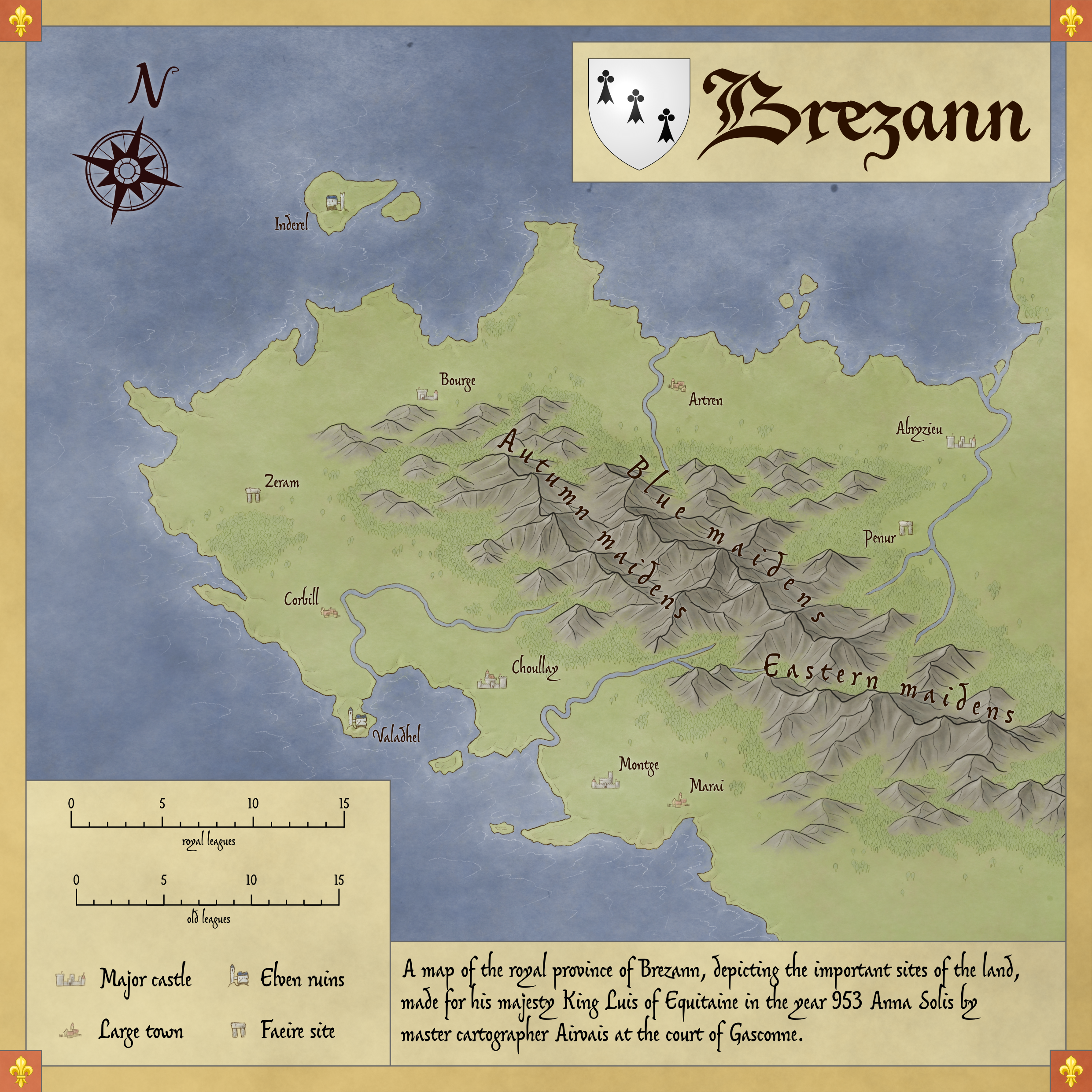 I needed a project and thought I could devote it to the
9th Age
. So it became a map of Brezann in Equitaine. It's something, I guess. I started out with an idea to make a fairly polished map, complete with frame, legend, header, north arrow etc. Some design mistakes early on screwed me over a bit later. At the end, I'm most proud of being able to finish it. Took way to long time.
Or, finish it is a stretch. I could use your help for that! The place names and the text in
general
is made with very little thought. An medieval French name generator and whatever came to mind when I sat down to write. The map probably deserves better. Perhaps names rooted in Brittany.
Oh, and I'm releasing the map under CC Attribution-Noncommercial-Share Alike. Paper texture by
Jonathan Roberts
.
.