Hello everyone,
I decided to create this thread to have more feedbacks about my Vampire Covenants army. It's a special army because I chose to convert all the miniatures to make an
undead
pirate theme (wich I can play as a
vampire covenant
army).
I'm a french student (15 years old) so my english isn't really good but I will try to do my best to introduce you my miniatures.
The theme of my army is
Undead
pirates who beached in a swamp. I didn't make any fluff about my army, I prefer to show you my miniatures, I think it's the best way to discover the army (and you can imagine a part of the pirates' history).
I've begun this project a year and 6 months ago so I already have about 6000 or 6500 points converted, painted and based.
Today I will show you some units who are already finished in the order I have painted them. I will post for every new converted or painted miniature.
So first, a corpse carp, the test miniature for my army.
The WIP photo:
And finished photo: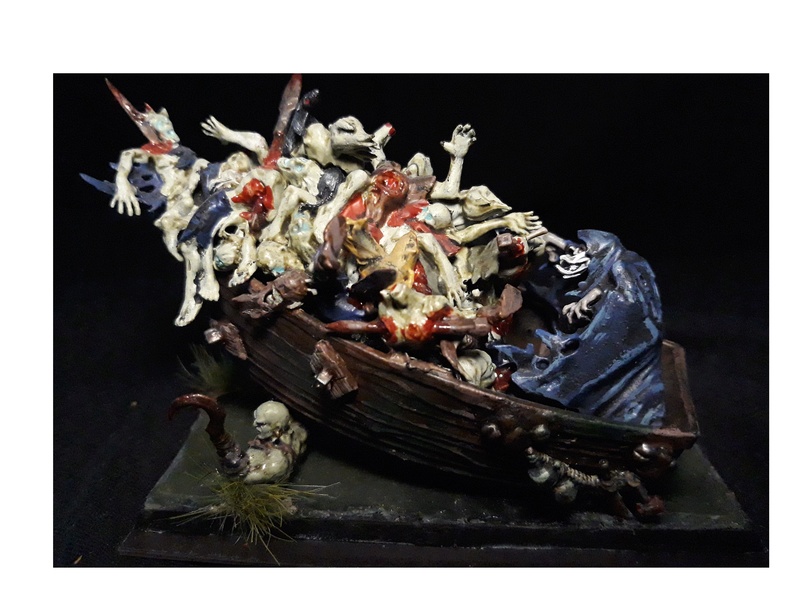 The second unit I made is the base of every
Vampire Count
Army:
zombies
! It was really fun to convert all this miniatures with many bits from many different miniatures (mainly empire milicia).
WIP photo: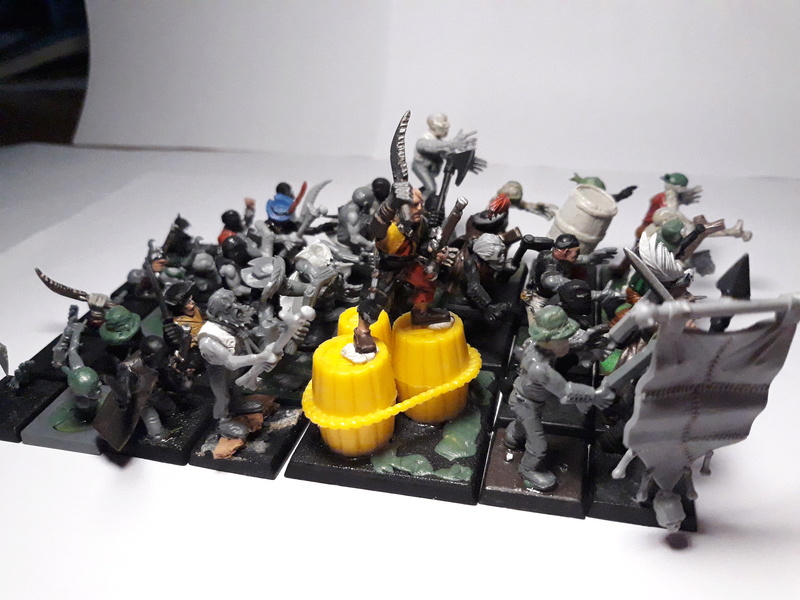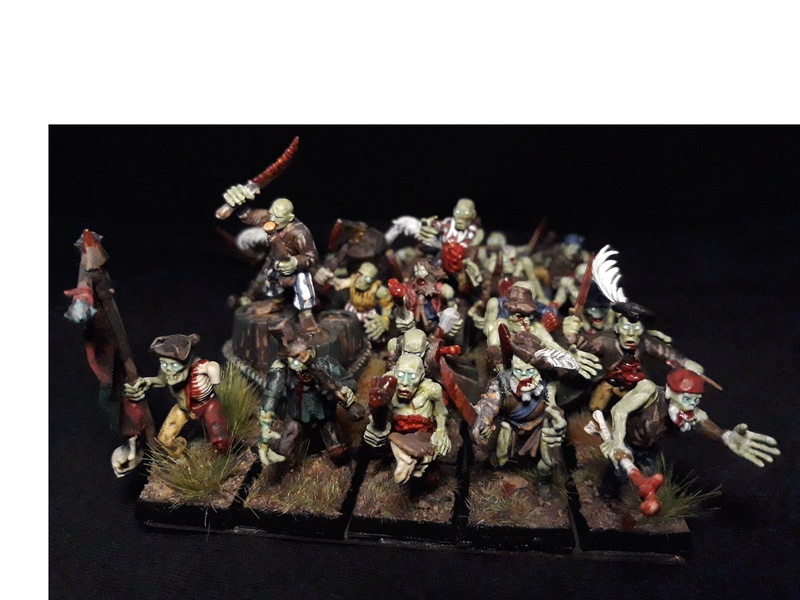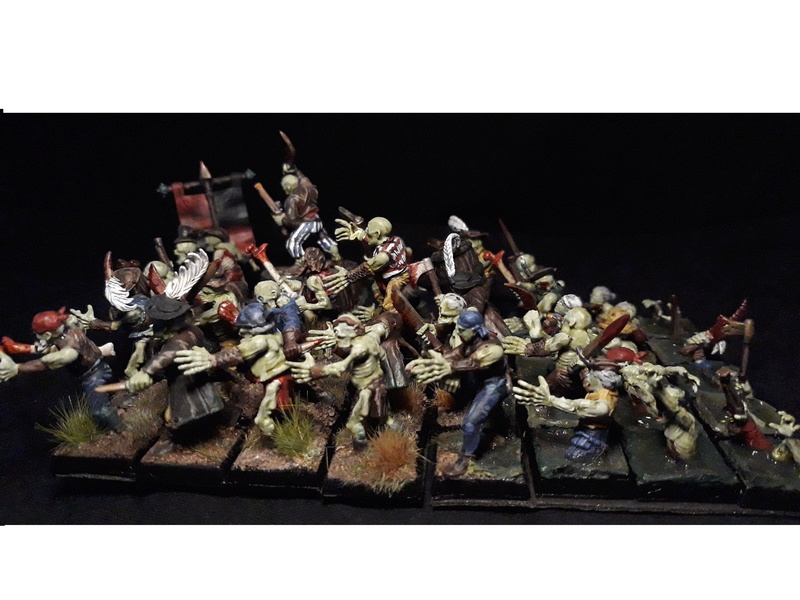 Third unit, the other essential Vampire counts' unit :
Skeletons
! I made a special unit filler for them, with a mast (found in my old playmobiles) from their ancient boat reused as abattering ram.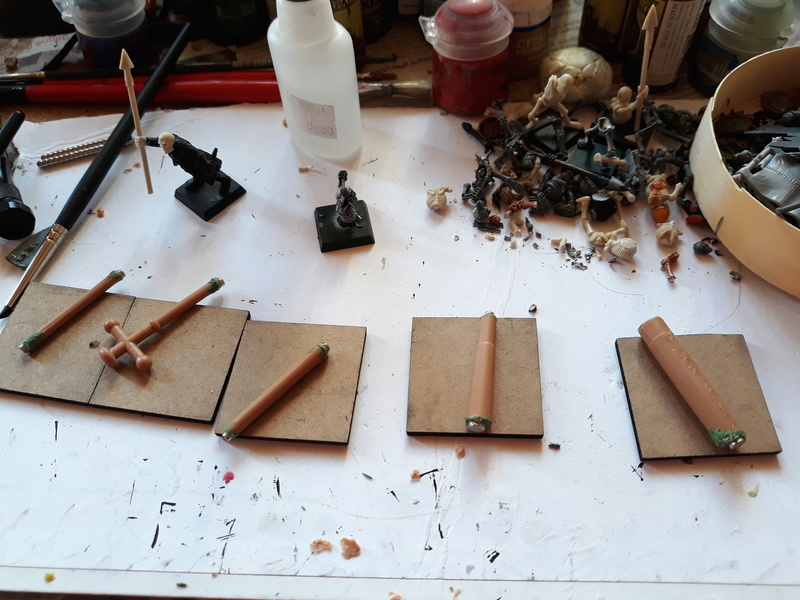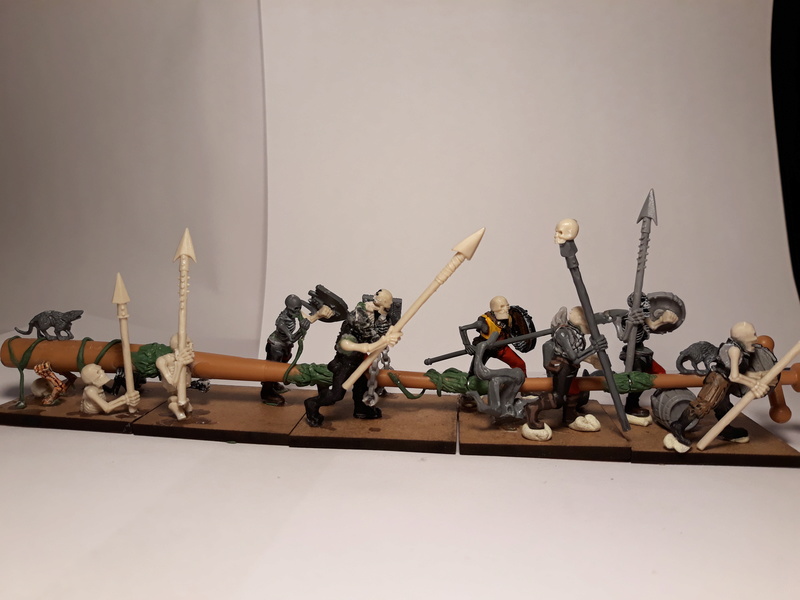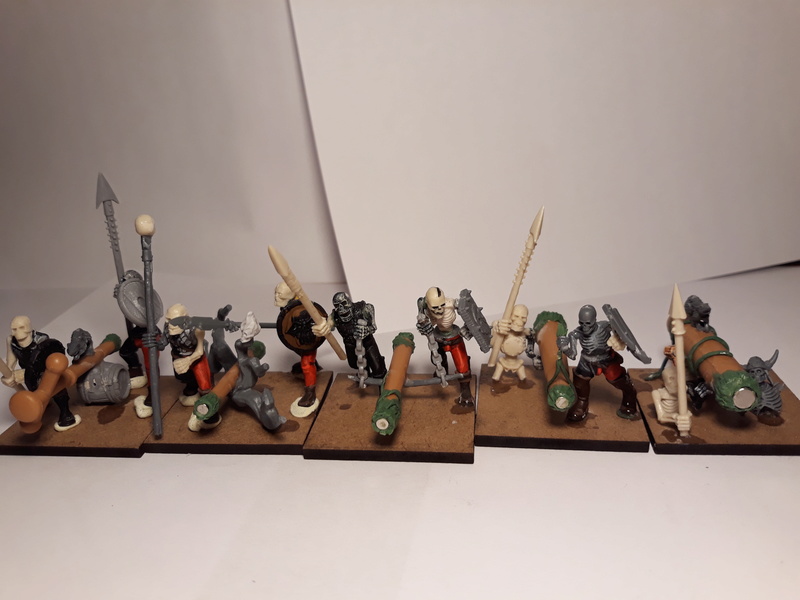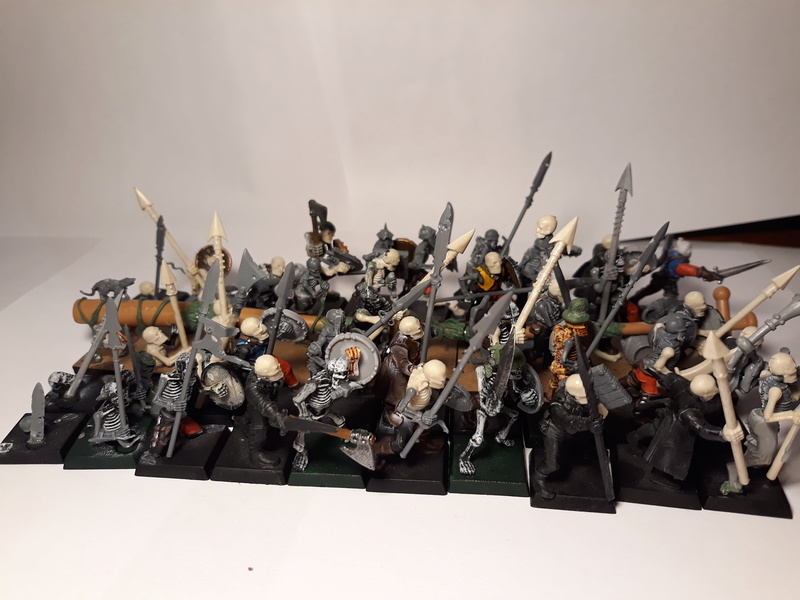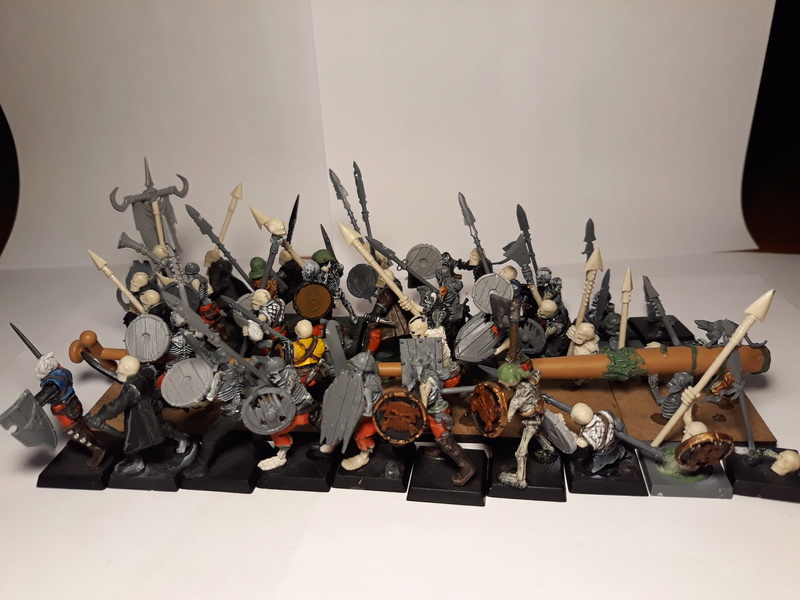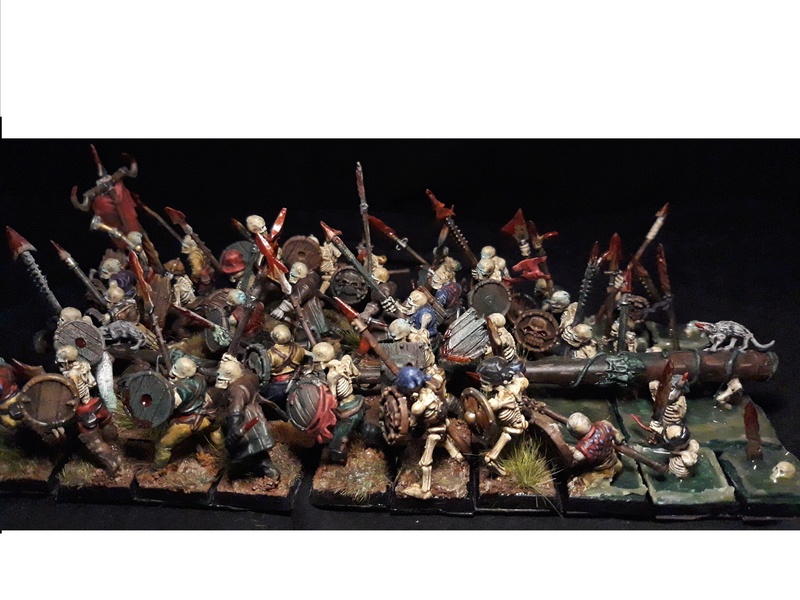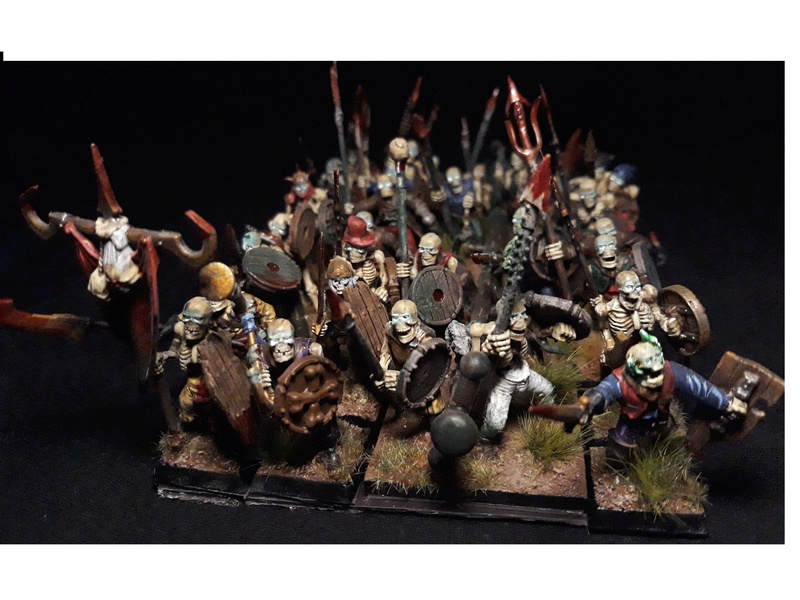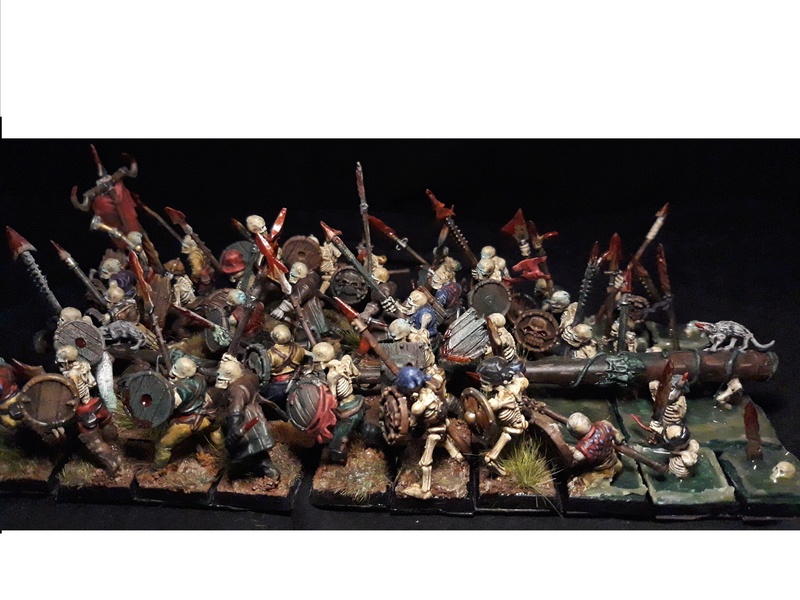 Next unit, next idea! Here are my giants bats who looks like the
giant
bats in Total War II in the vampire coast army but I didn't know that this bats existed before I made this conversions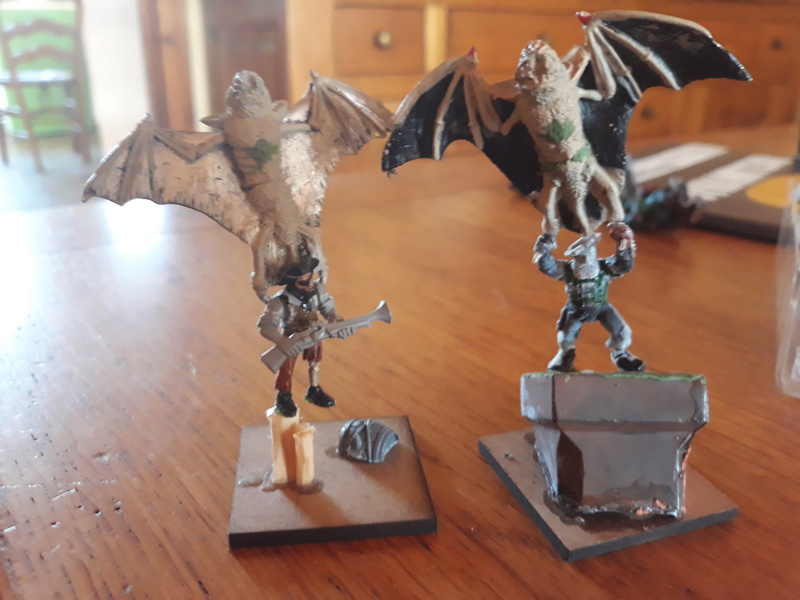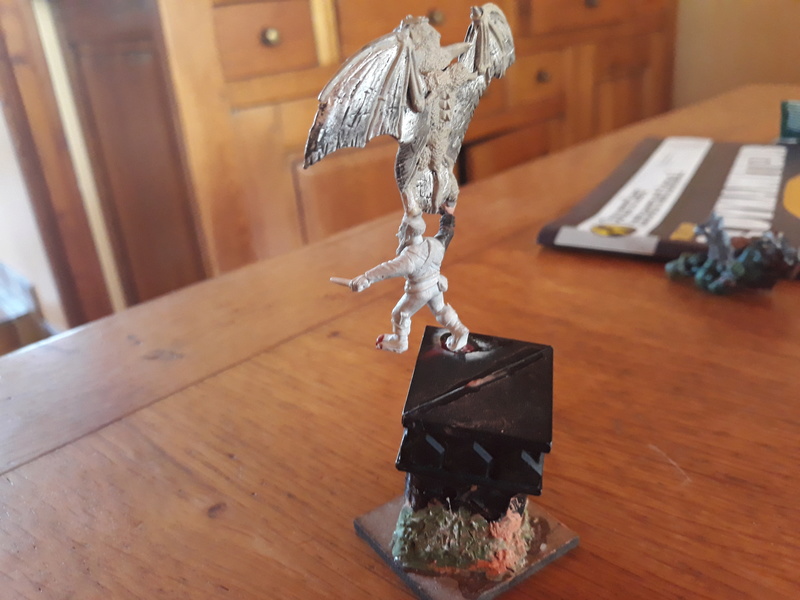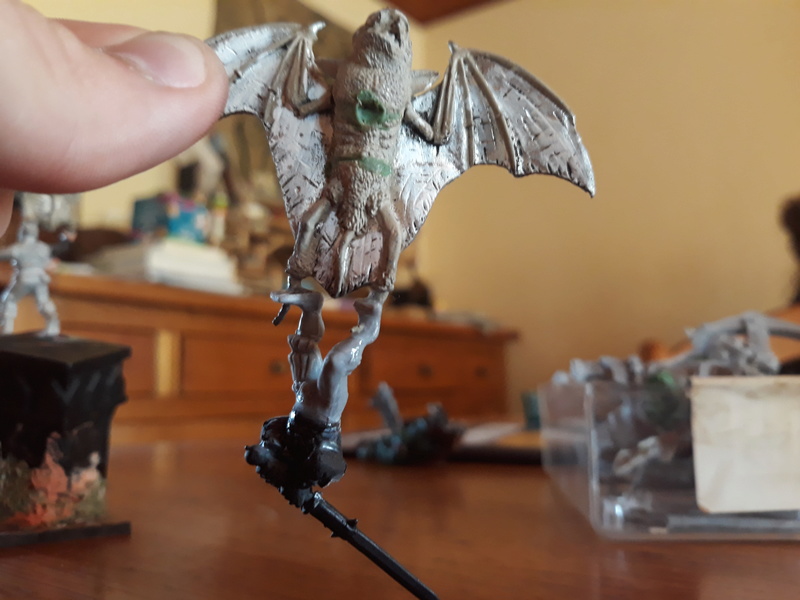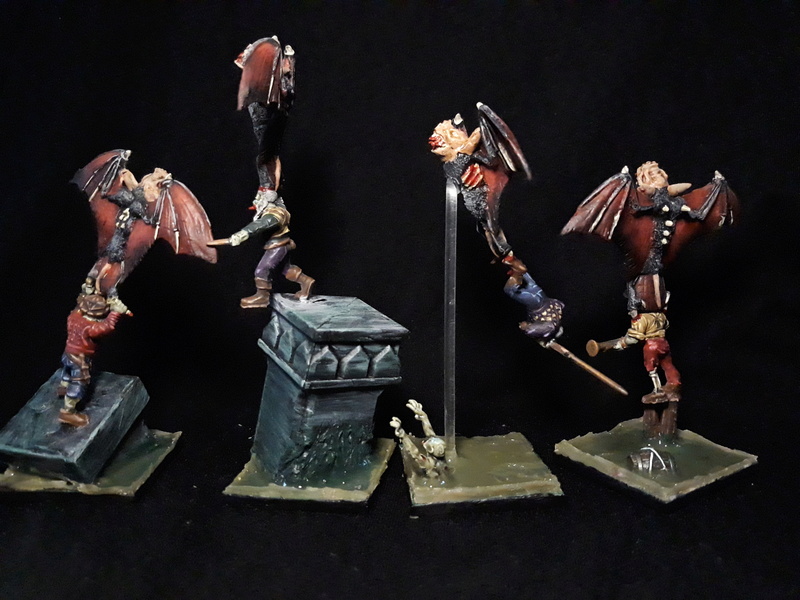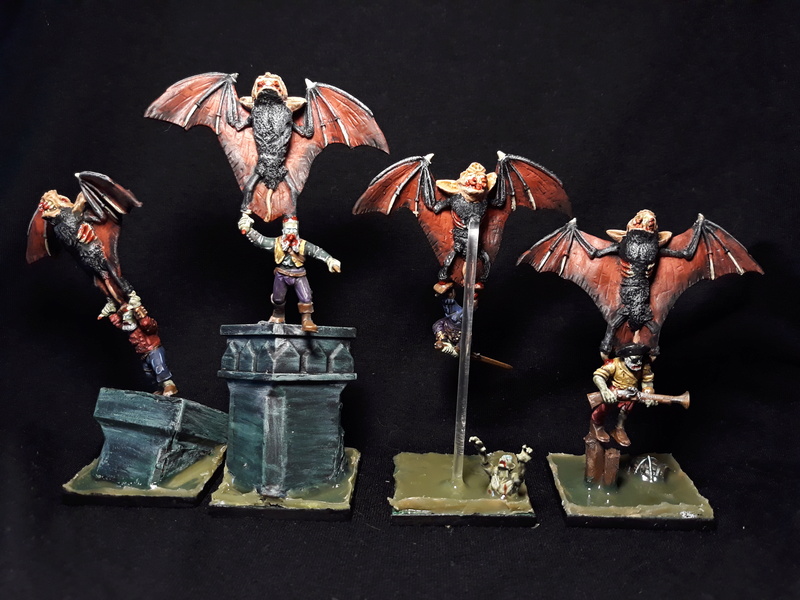 Next unit, because we never have enough
zombies
, here are 40 more
zombies
!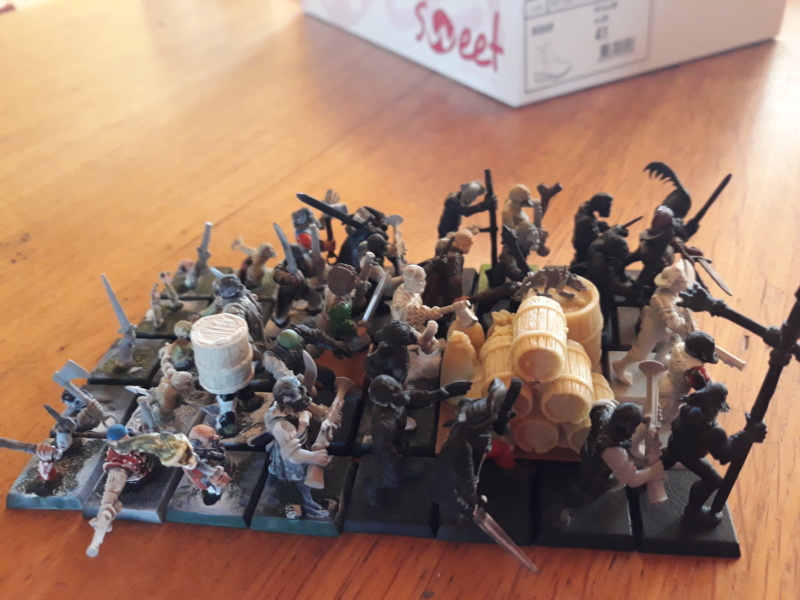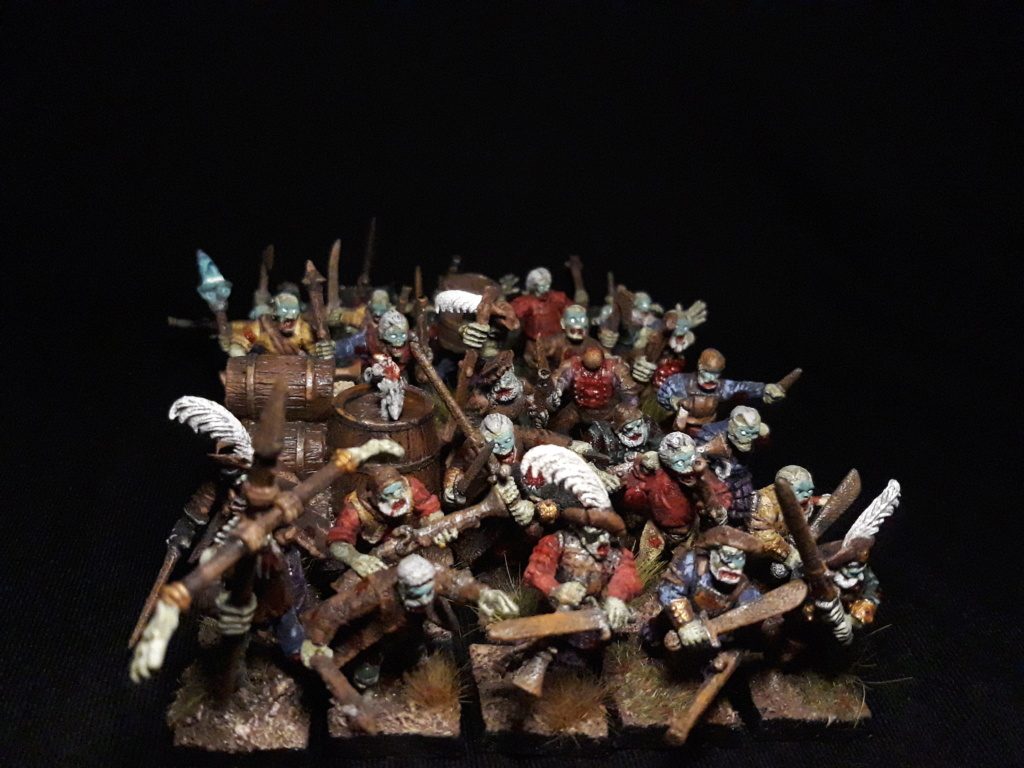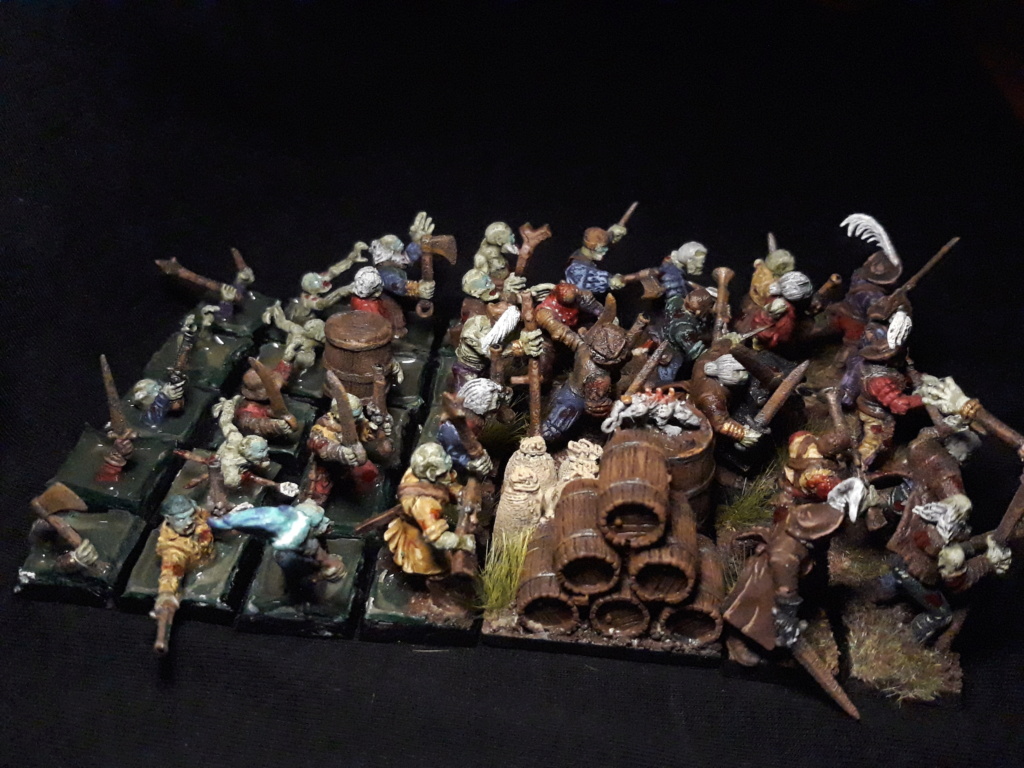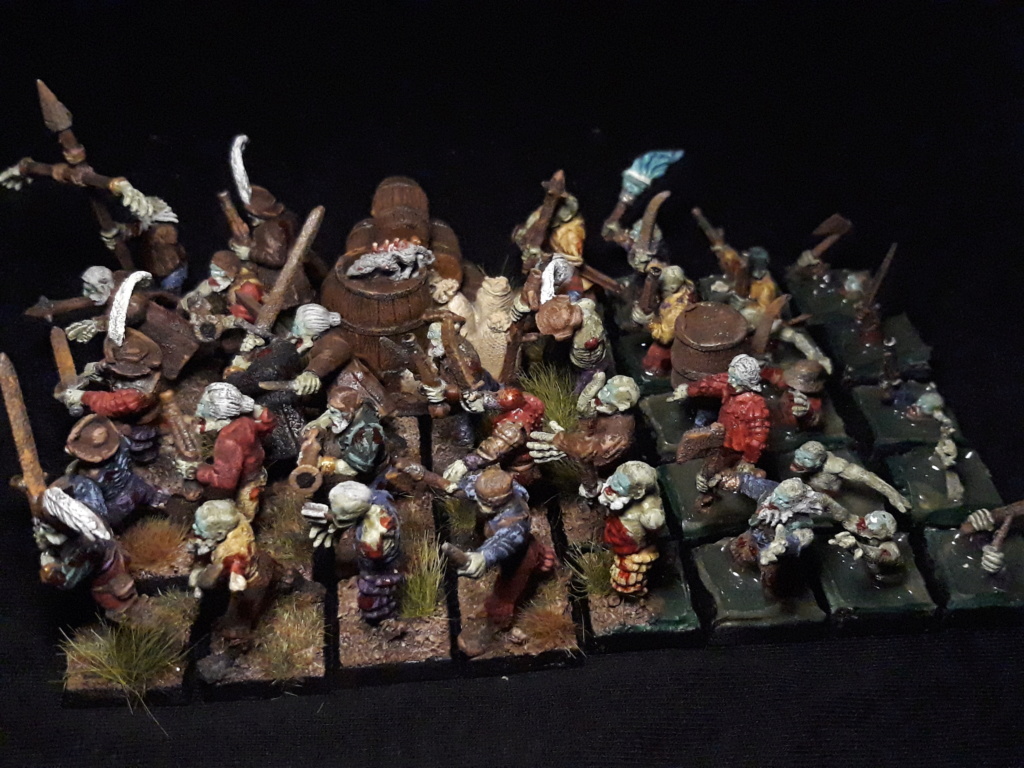 After all this
infantry
, I wanted to do something huge and something new, so the better unit to do was the
Shrieking horror
!
I took the Akhelian leviadon from the Idoneth Deepkin (a new army of Age of sigmar). I fought that the turtle was perfect for this unit!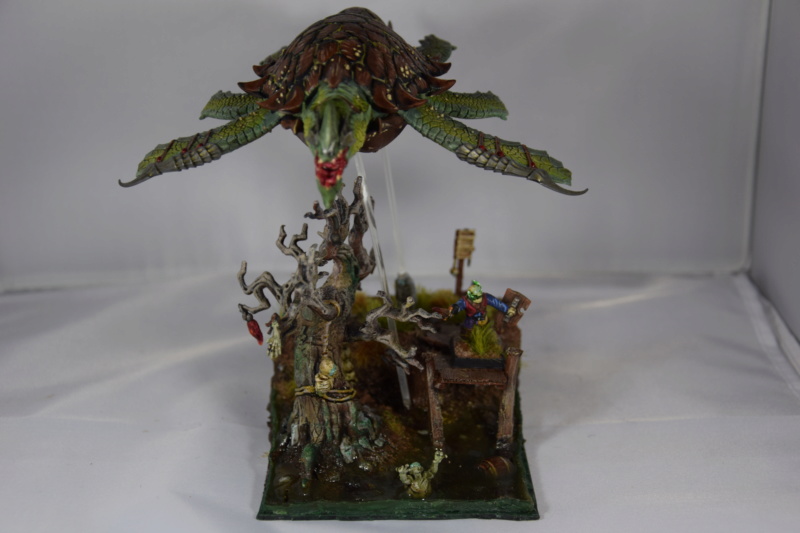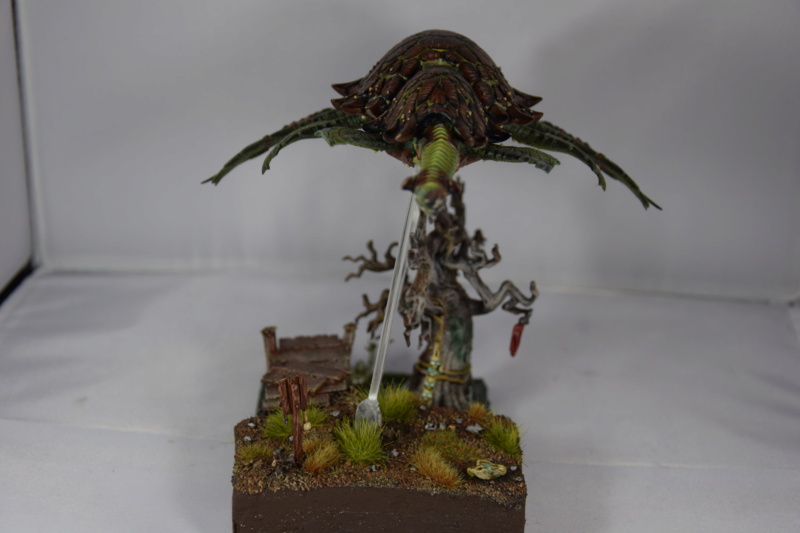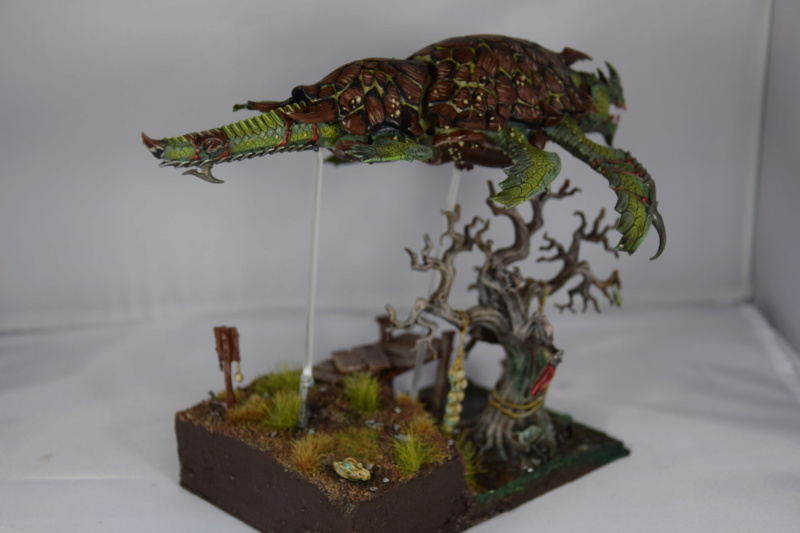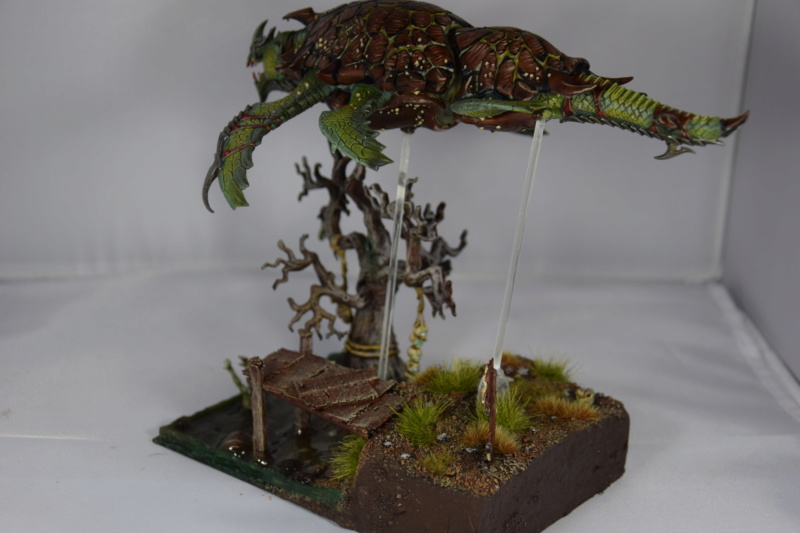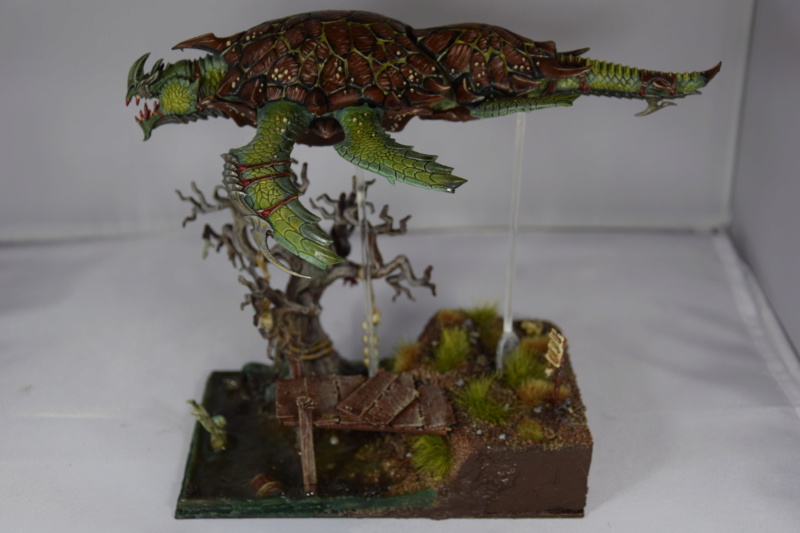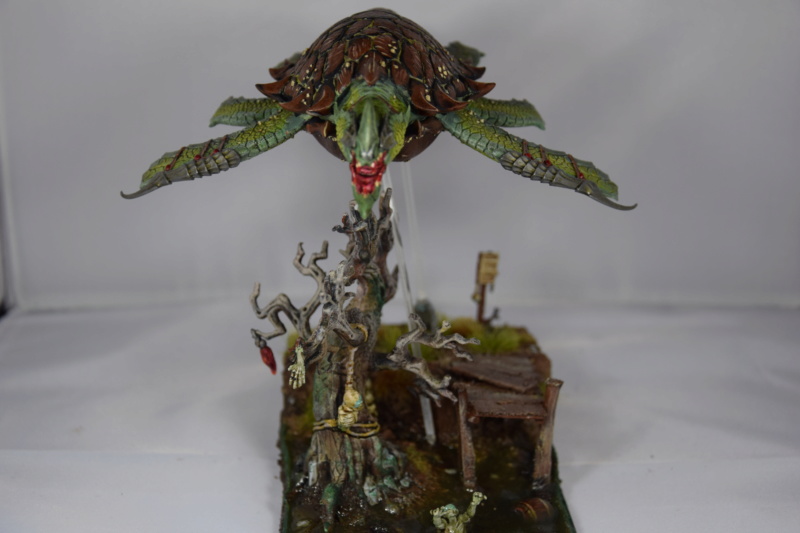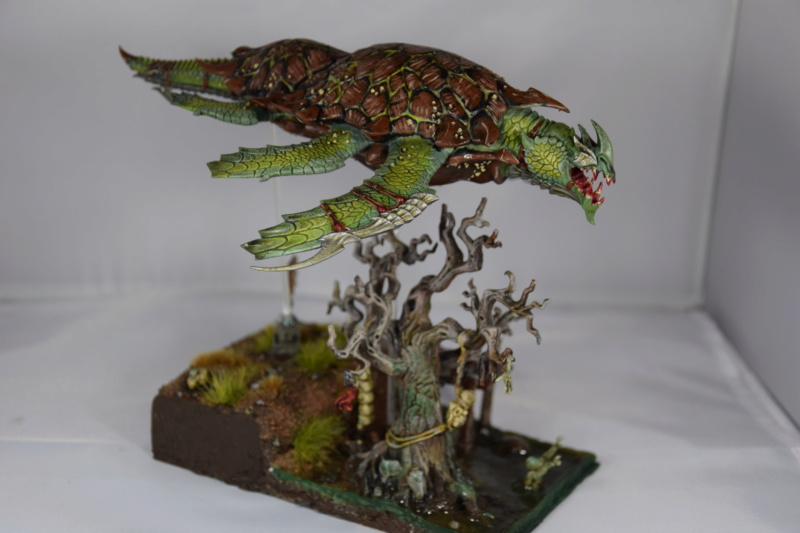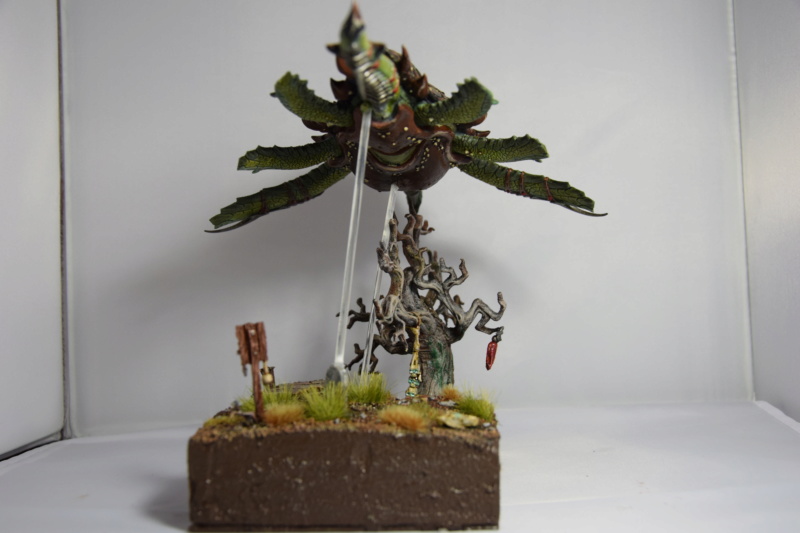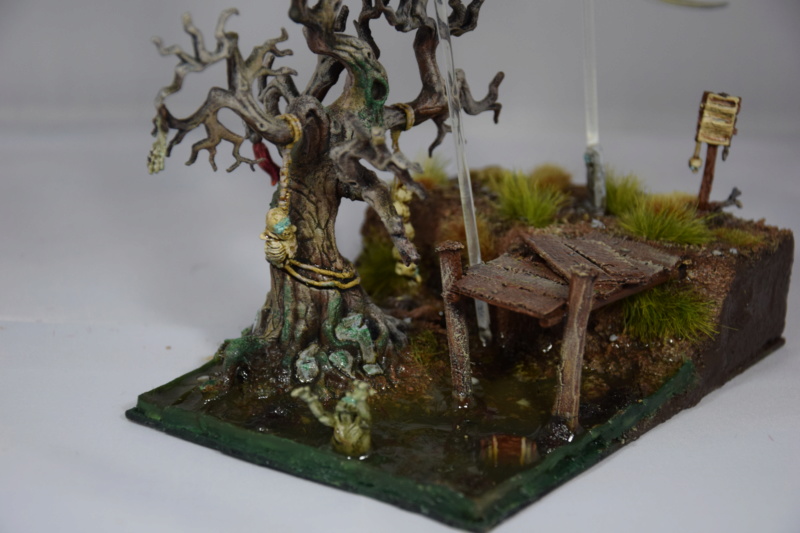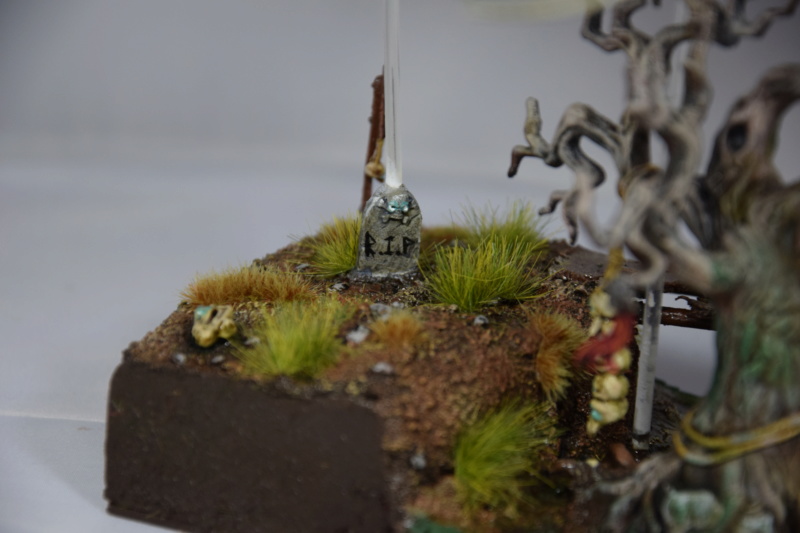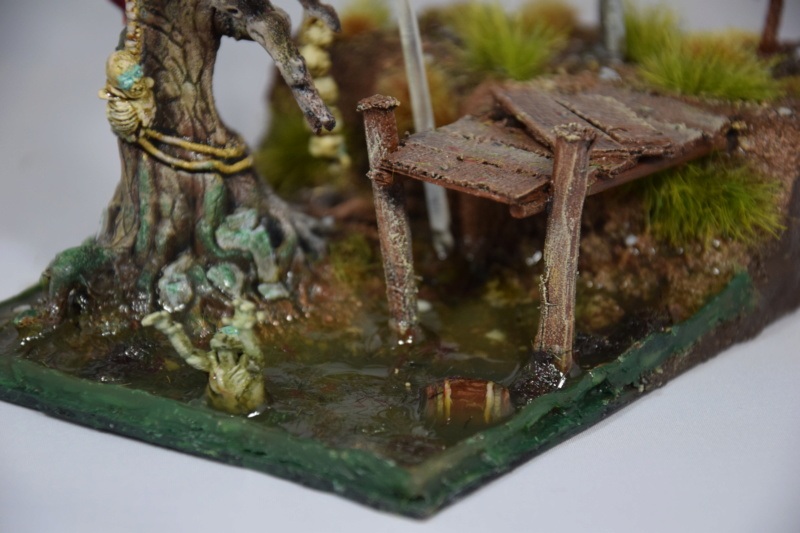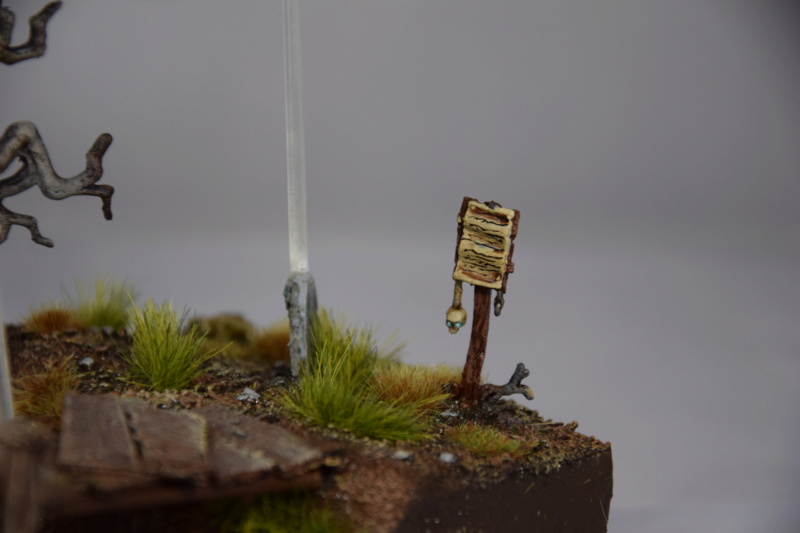 With the huge base of the
shrieking horror
, I could have fun for the base so I made a little diorama.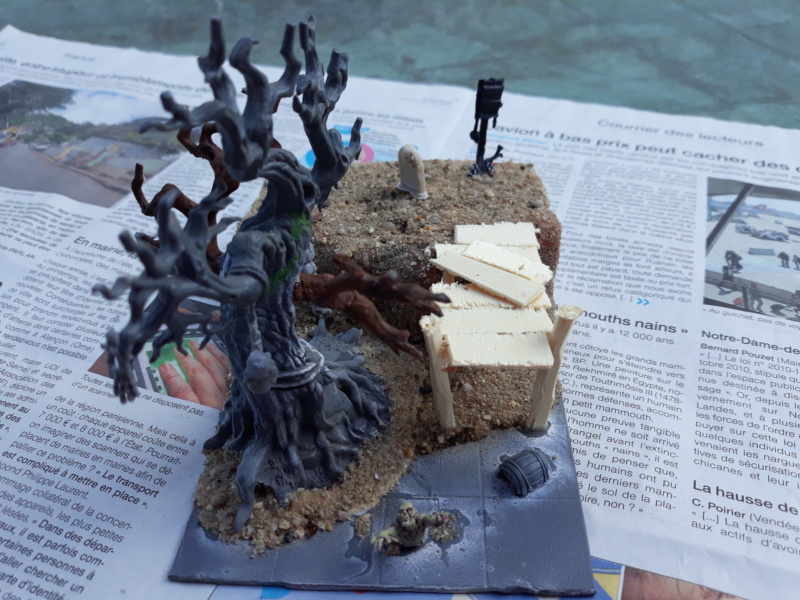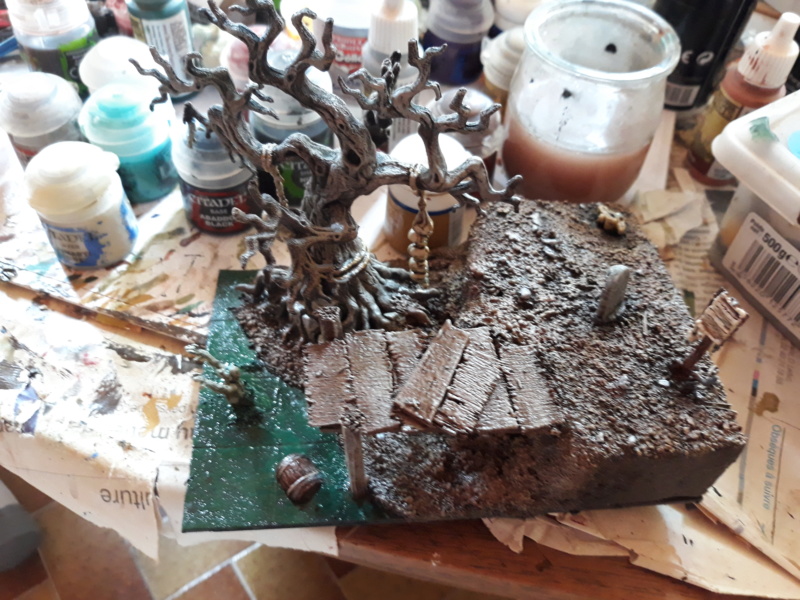 And finallly for today, here are my 2 necromancers (no heavy conversion for them):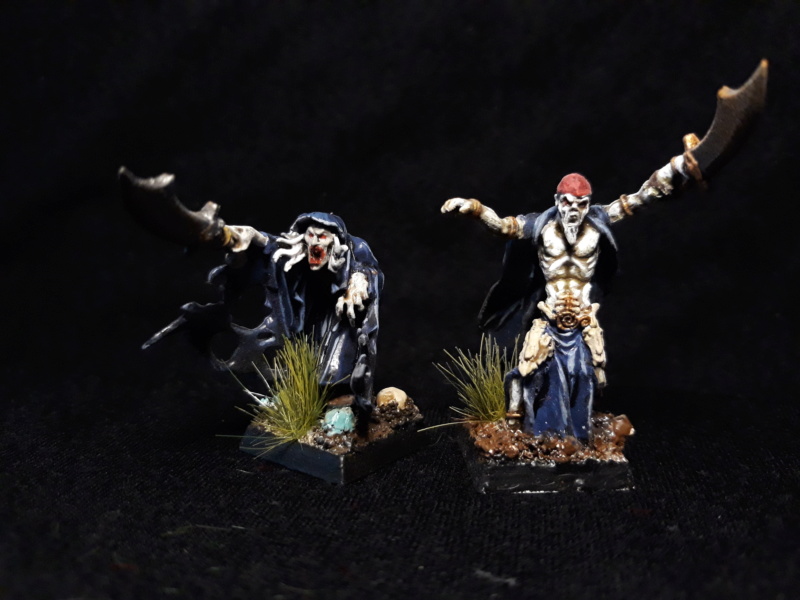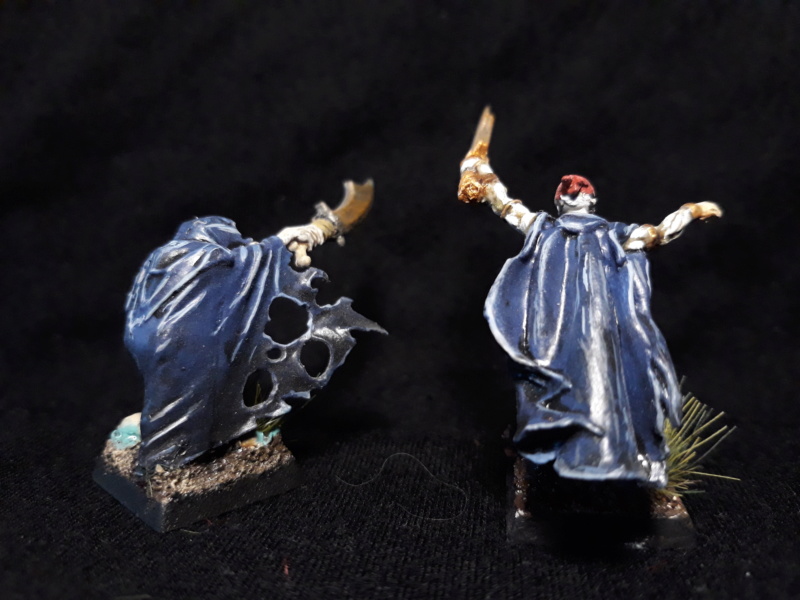 So that's all for today, I don't show you all the miniatures I've already finished today, it would make a too much message for a day and you would be disappointed to wait a long time for new miniatures.
I hope you will appreciate my miniatures, it's a real pleasure for me to do every new unit and to reflect how to convert the
vampire count
units to an
undead
pirate .
Don't hesitate to send your opinion about my miniatures !
Have a nice day,
Julos