We receive regular updates from Hidden Dreams.
The best is to share with you and let you judge by yourself!
-=-=-
Hidden Dreams released new Lord on
Great Elk
alternatives. Check out new possibilities (there is much, much more!).
More info at:
igg.me/at/HiddenHeroes
and
web.facebook.com/HiddenDreamsMiniatures/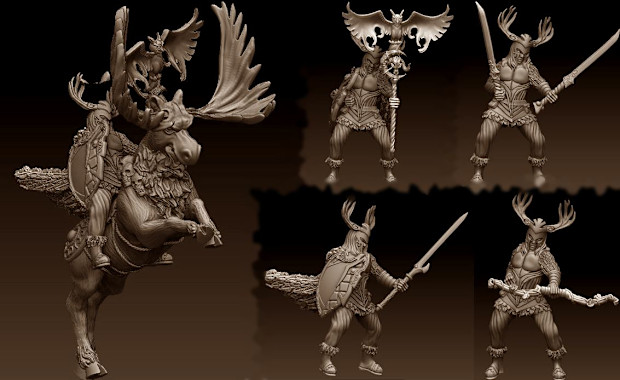 But more actual is:
Lord & Heroes campaign of Hidden Dreams is on half-way. Check out miniatures already presented and take care of not missing next ones!
Some models are founded already. Some still need to send them your love;)
Subscribe our T9A forums topics and FB page to be on-time with updated news and mainly to have big influence on miniature building. Gain the opportunity to affect the product.
Best regards from company made of hobby loving individuals for hobby loving individuals.
igg.me/at/HiddenHeroes
igg.me/at/hiddendreams
web.facebook.com/HiddenDreamsMiniatures/