Hello All,
This is a slow time of year in Denmark. The days are short, the nights are long and there is little motivation for gaming (1.2 has had mixed reviews in our gaming group....podcast coming soon).
Nevertheless I bring to you the second iteration of our "Tale of Many Gamers."
Kristoffer's Assassins Creed Project
I've been working on 2 things:
infantry
and
unit
fillers. I'm making a
unit
of 50 pikemen out of the old riccos republican guard models from the dogs of war range.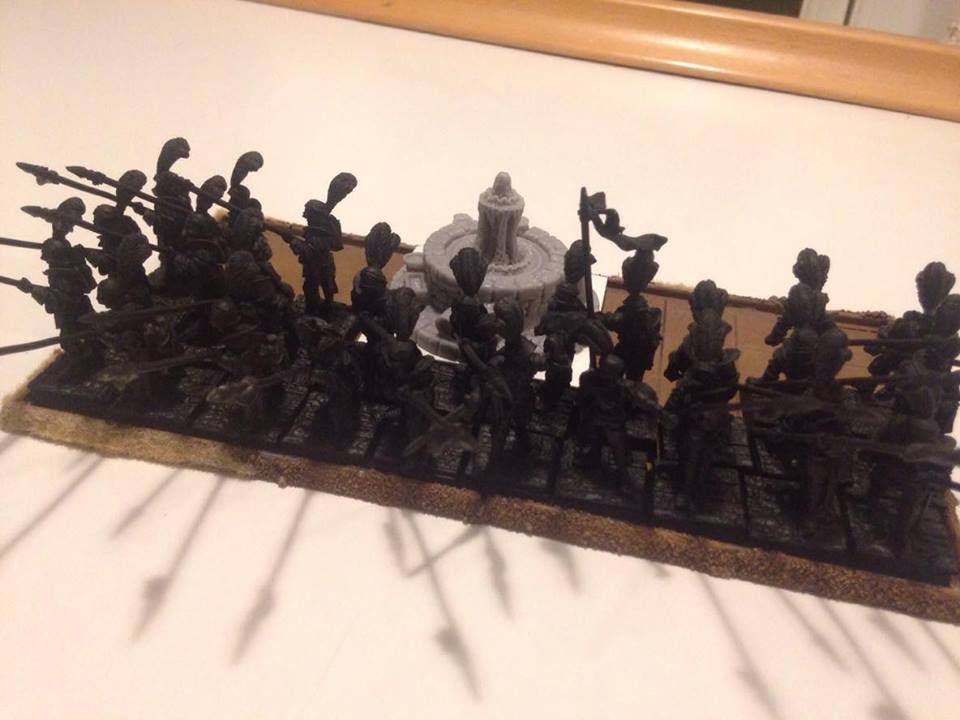 Another dogs of war
unit
is braganzas besiegers.. The
pavise
crossbowmen in case you were wondering! Keeping the assassins creed theme, a
unit champion
is about to fall prey to an
assassin
hidden in a heystack!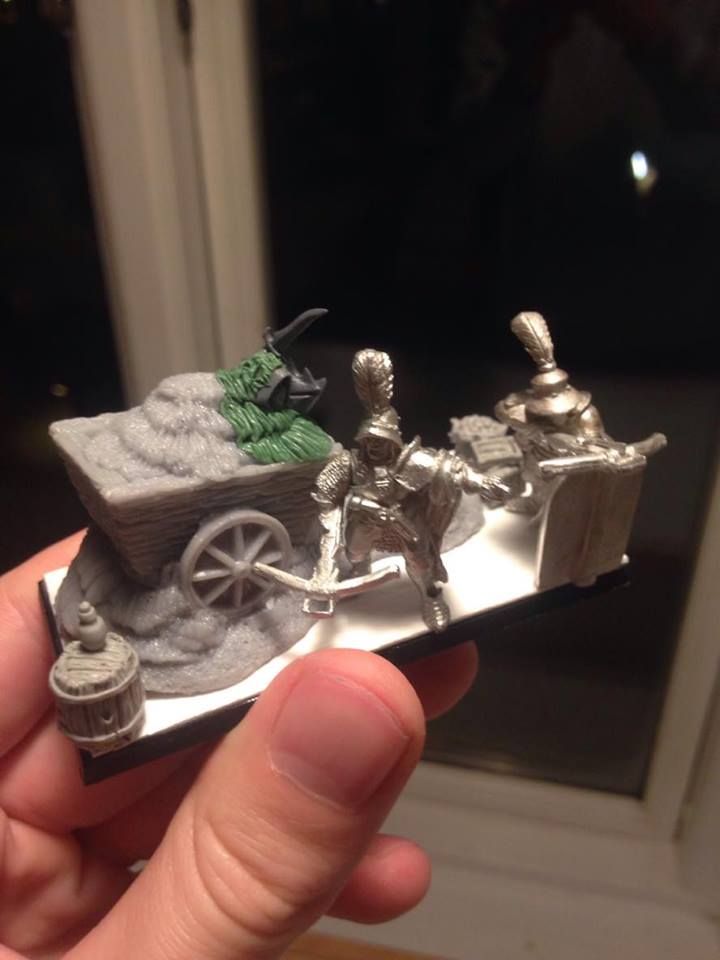 In the same way, an
assassin
will be making his way through a
unit
with his three lovely companions
distracting
anyone looking. Haven't quite figured out which
unit
though.. Ideally it would be a
unit
standing at the ready..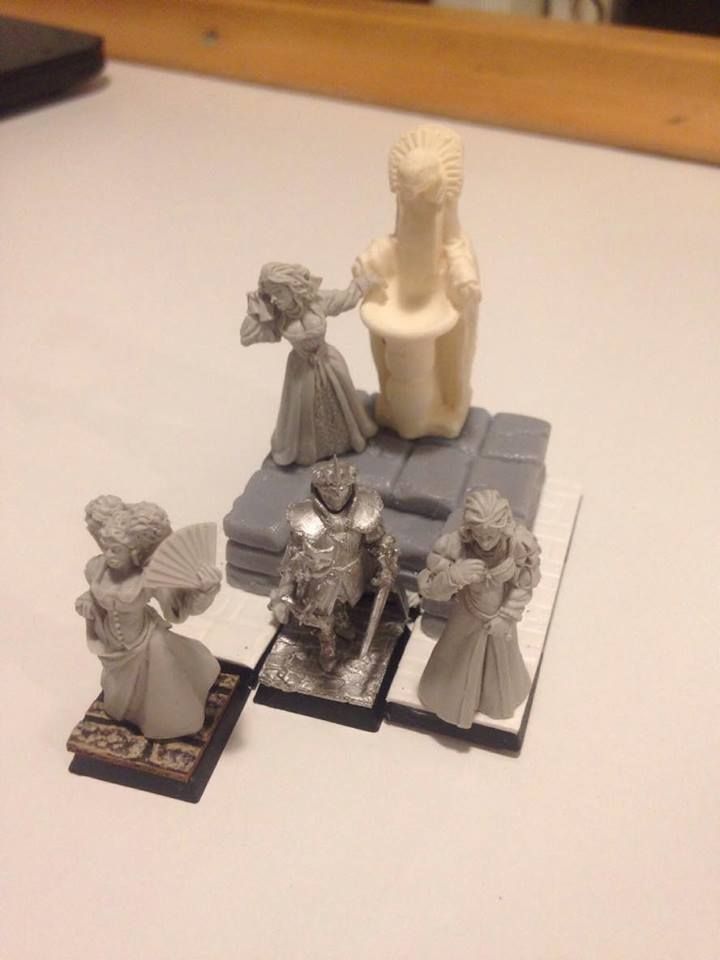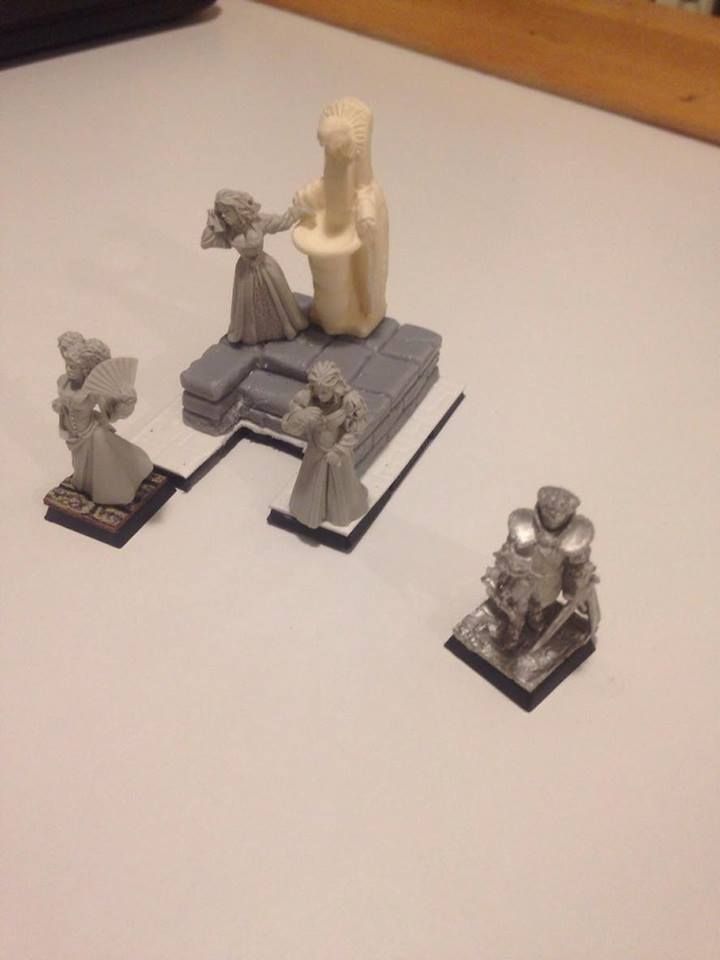 Also I've scrounged up a
unit
of early empire
crossbow
men. This
unit
will not have any fillers as there is always that fine line of not using too many fillers in an army.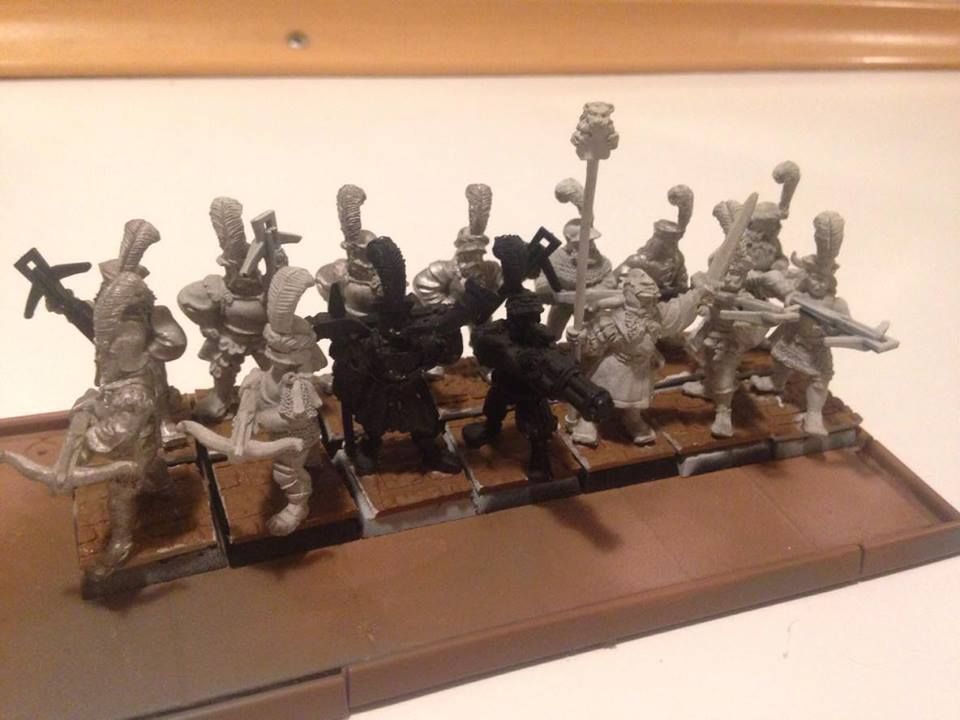 Henry's Wrath Warriors
Now
world
champion
of Denmark, I have taken to my hobby side of things. This means, not playing a whole lot and enjoying some of the project that have fallen to the wayside. My Mono
Khorne
/Wrath army has had a few new editions in the last few weeks but this one is the only one which was finished this month.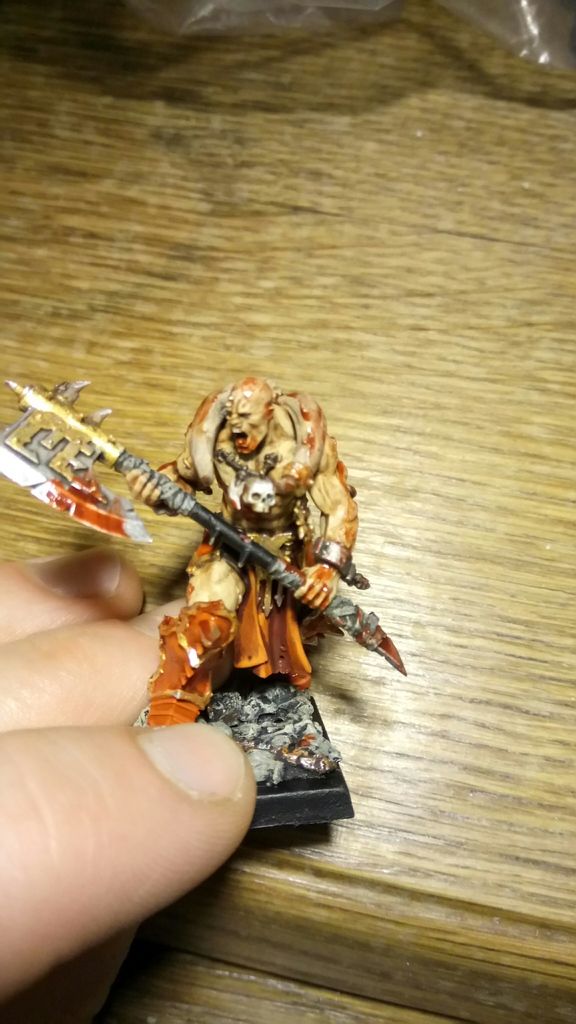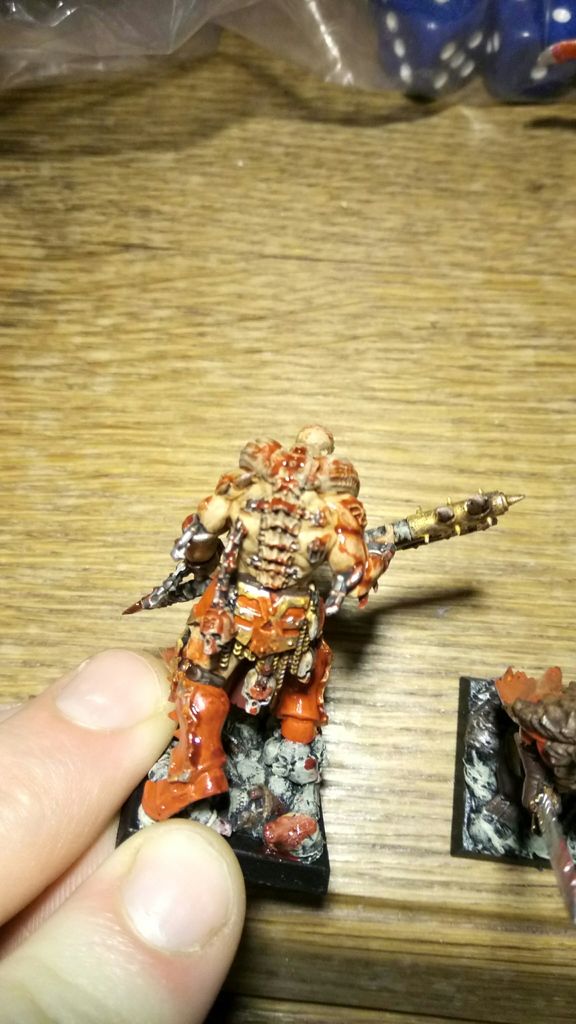 The
Wrath Priest
(the reds look very orange on the photo. Not too sure why).
Casimir's Undying Dynasties
So this month I have a semi WIP picture of my first
unit
of
Tomb reapers
. It's a simple conversion blatantly stolen from
@jouso
, but I think it does feel egyptian enough. It's made out of the flying guys in the AoS starter set, very cheap on ebay, and some tomb guard parts. So far I've only done the highlights for one of the three.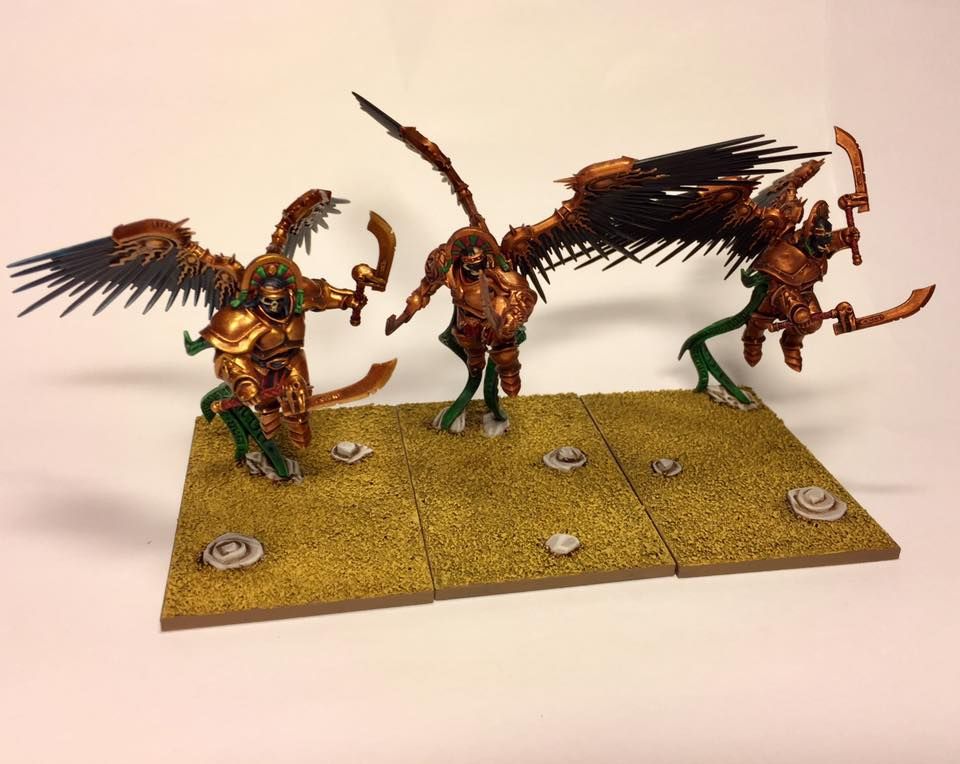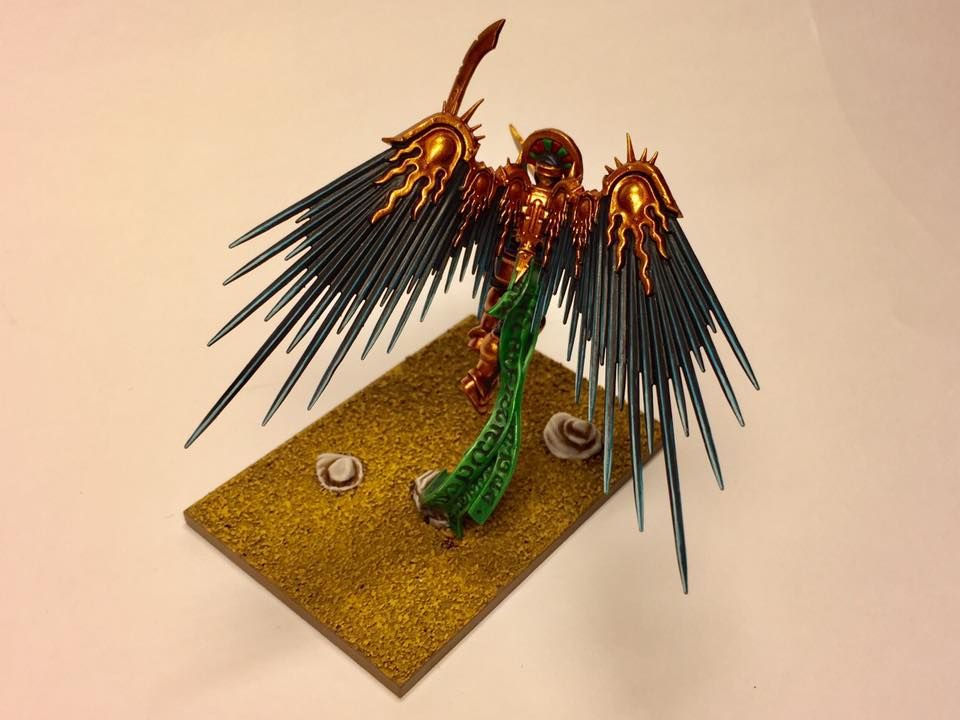 I also put the finishing touches on a
unit
of carrion.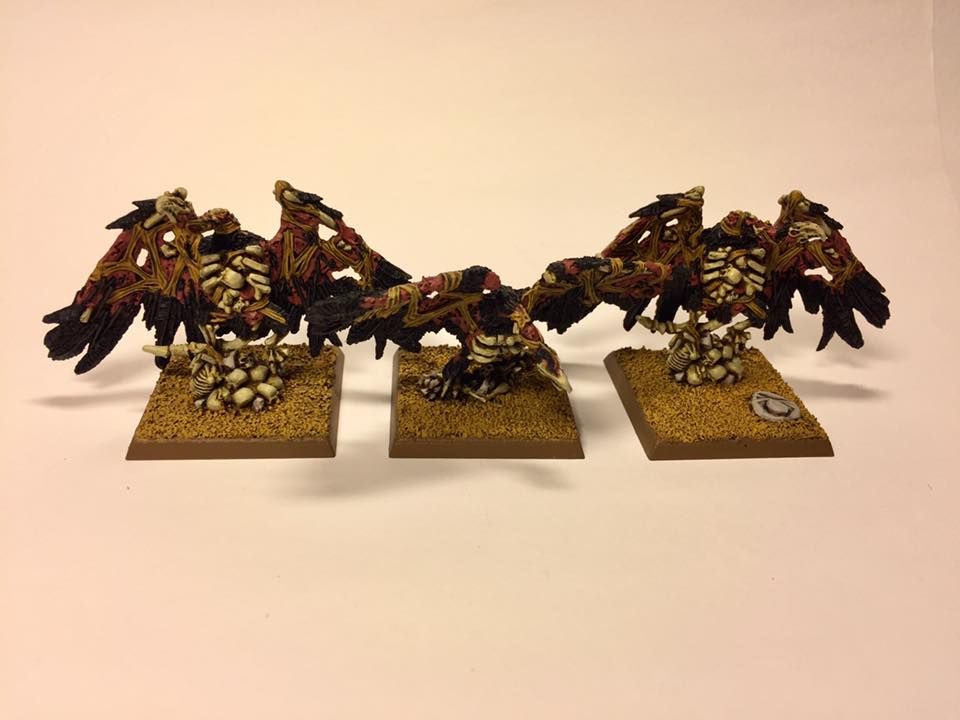 Oliver's Ogre Khans
First
unit
almost done for my west-african themed ogre army. Lots of bright colors inspired by the dahomey culture of Benin.
Not all units are african, such as a
giant
taken as a slave. Needless to say the
giant
is not acustomed to the climate. My first attempt at finding a way to create a sunburned look.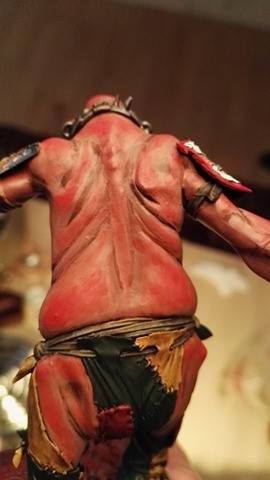 Ulrik's Dwarves
I been working on 30 of these ever since
spear
dwarfs came into the game. These are currently WIP.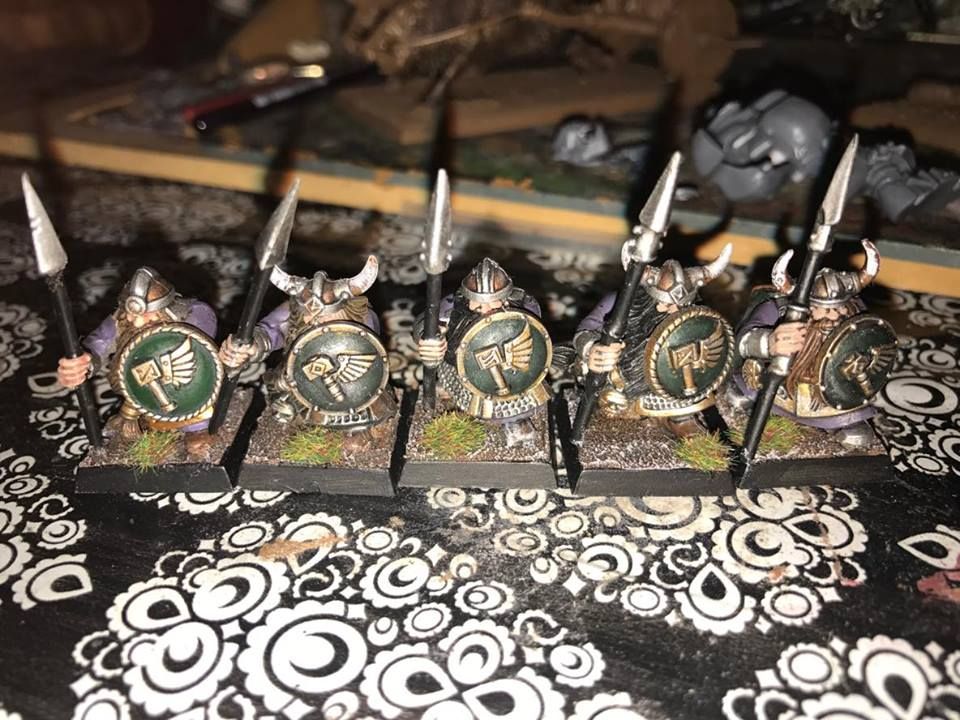 Lasse "The Master" Blichfeldt Andersen
This month I have been working on my private project: Corrupted Sylvan Elves. Just finished my archers and Sentinals.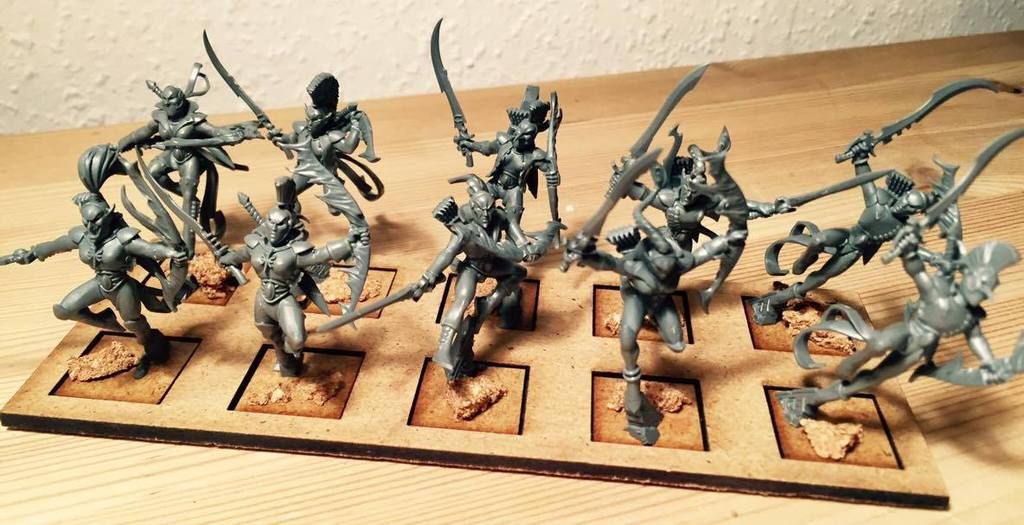 For my company (
https://m.facebook.com/Magnetic-Movementtraycom-1554361148188992/
), I have been working on movement trays that can help players to use 40k and AOS models for T9A.
That's a wrap for this month. Give us some feedback on what you see here. You can write to us at
ammertimedk@gmail.com
or post here on the forum.
The next podcast episode will be discussing the Danish ETC team (interview with Rasmus (player) and Dennis (coach)), tournament report from the Pigmar Wargaming club and also a bit of a rant about 1.2 from Kristoffer.
All coming soon on the next episode of Ammertime Podcast (sorry about the delay).
HPM
[Read More]