Hello All,
Something a little different from Ammertime Podcast this week! Welcome to "The tale of Many Gamers!" We on the Ammertime team are going to bring to you a fabulous tale of hobby frivolity as we begin new projects, finish old ones and create a regular stream of hobby porn for your faces.
The idea behind this "Tale of Many Gamers" comes from that "Old days of White Dwarf regualr article" which is much commended by us not so old neckbearded 9th-agers.
Basically what we will (try to) do is bring you a hobby update from the land of Amager ('Ammer) on the 1st of every month! This will usually be in the form of some pictures of our finished or WIP models that we are working on. We have a group of around 10-12 regular guys so unlike the much celebrated article of old, it will lack a little continuity, but I hope in time, I can convince all the guys to give me some material every month.
Do not fear, our regular broadcasts will continue shortly.
November 2016:
Casimir:
The thing that's always attracted me to the Undying Dynasties are the constructs. The idea of these cold emotionless statues coming to life and mechanically wreaking havoc on the battle field. Unfortunately in previous games' iterations of the Egyptian undead fielding a list with such a focus wasn't really possible. Now with the 9th age Shabti and Sphinxes are finally viable alternatives to Necropolis guard. So since previous times I have already amassed a substantial amount of skeletons, chariots and warmachines for my Undying Dynasties, now I plan to add more statues to the fray.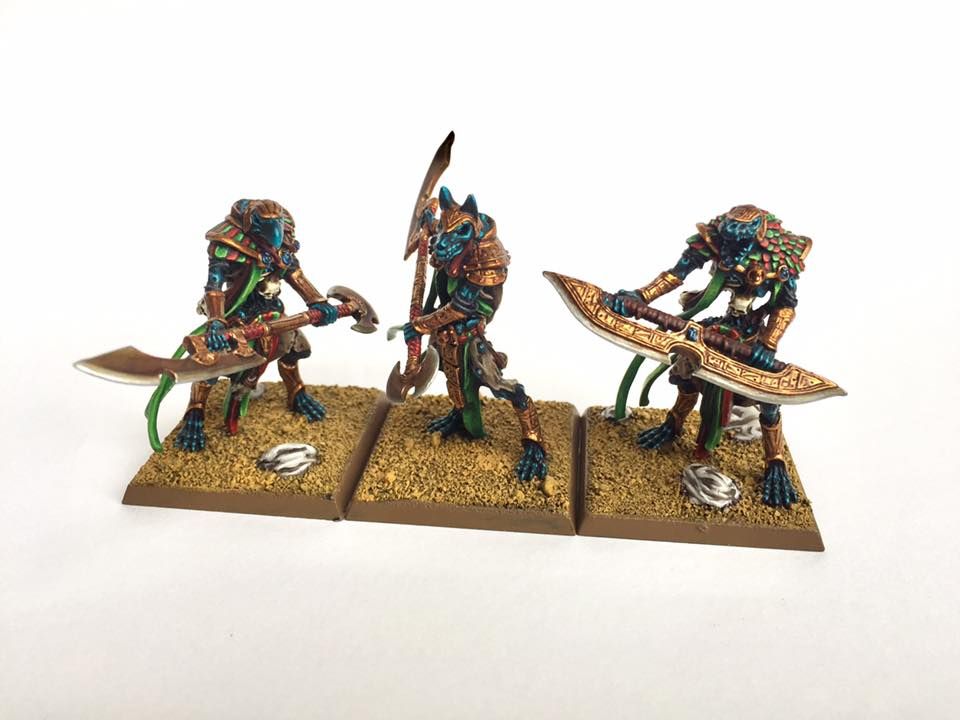 For the first month I wanted to show the beginnings of the backbone of my army, the Shabtis. The theme I'm trying to go for with my constructs is a turquoise, black marble/stone look. I'm not sure how well its come through since there isn't a lot of room to do a lot of veining on these miniatures. The rest of my army follow a neon green and deep red colour scheme, this was shamelessly stolen from one of the sample armies in the 6th edition Tomb king book. I think the plating on the armour really benefits from the alternating colours, even though it's quite time consuming to paint.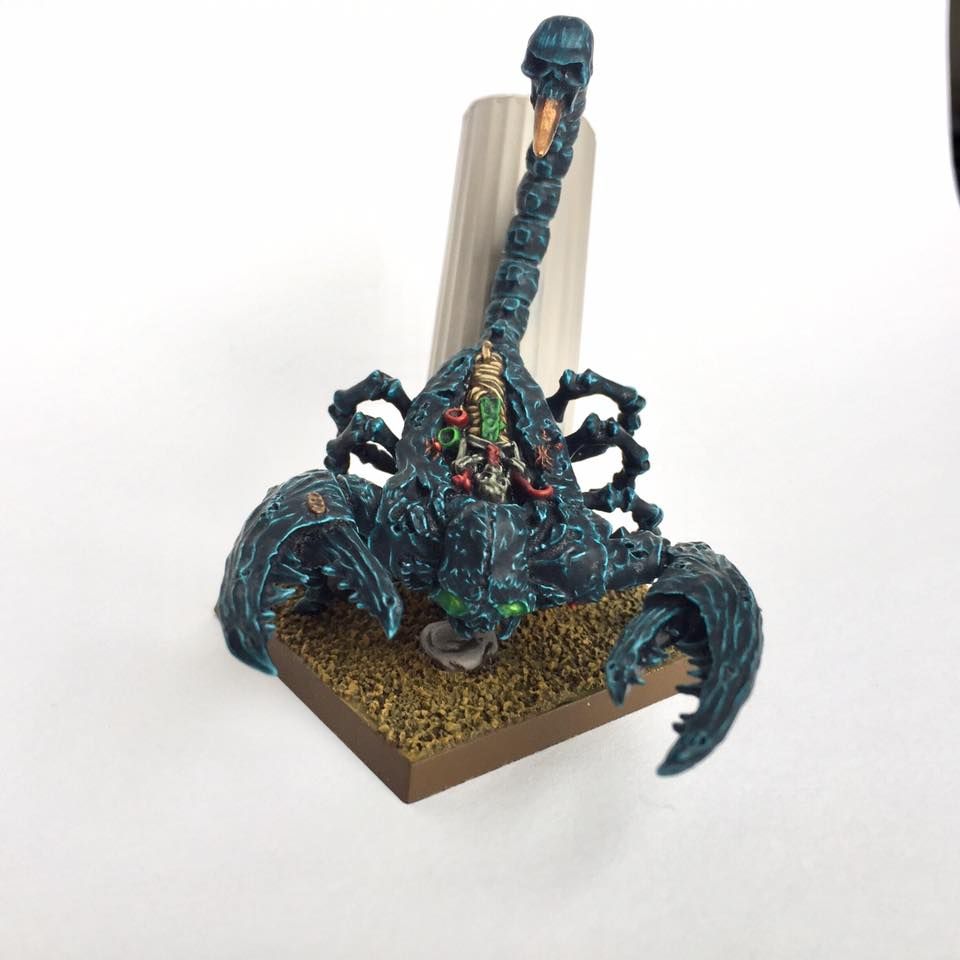 I also recently finished my first Sand Scorpion. This bugger was quite a beast to paint due to the whole thing being made of stone. I think the basic scorpion model can look quite wonky if just placed on a base so I converted it to seem like its climbing down a pillar. The pillar is a simple wedding cake plastic accessory and relatively easy to work with. I also never really liked the golden scorpion head, so I opted to simply make the whole thing in stone instead. Looking back on it perhaps it lacks a bit of contrast but I tried to make up for it by painting glowing eyes. I'm considering going back and adding those to all my constructs, but I haven't decided yet.
Kristoffer: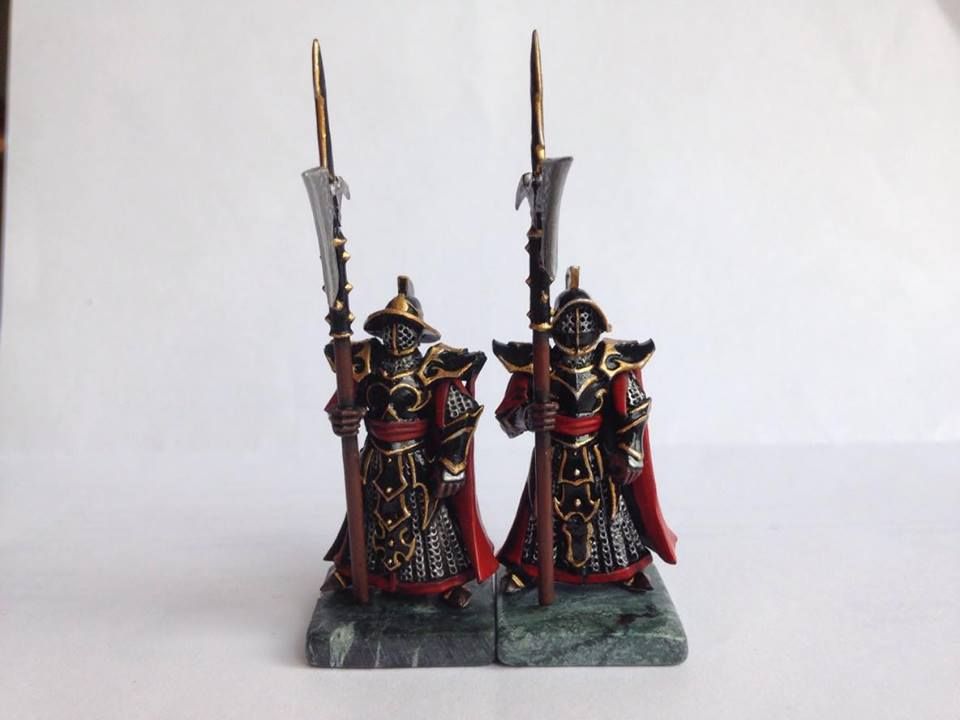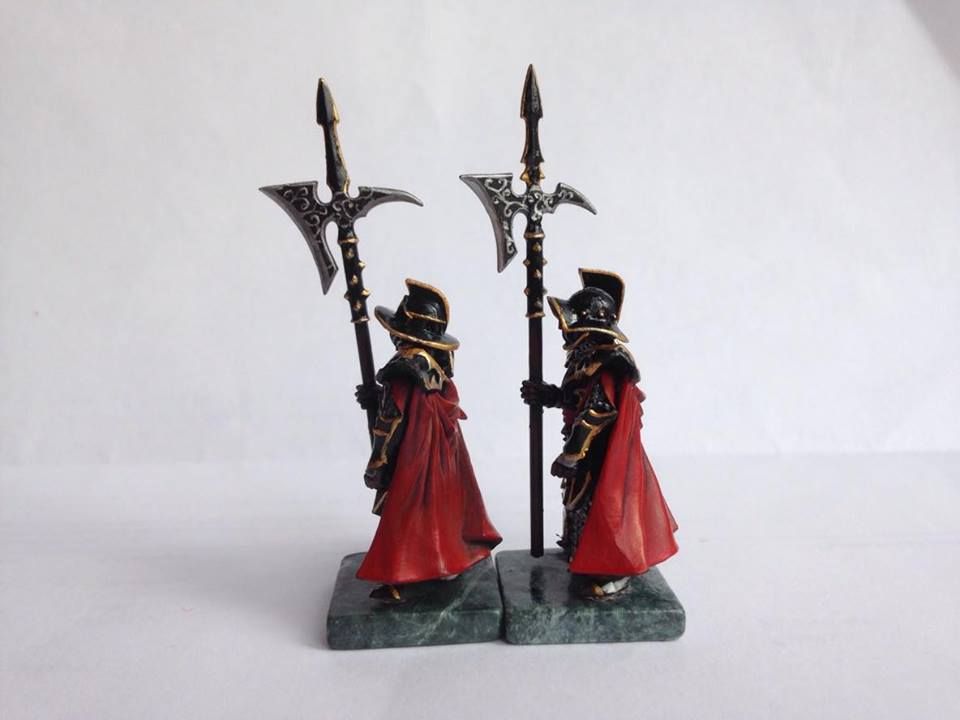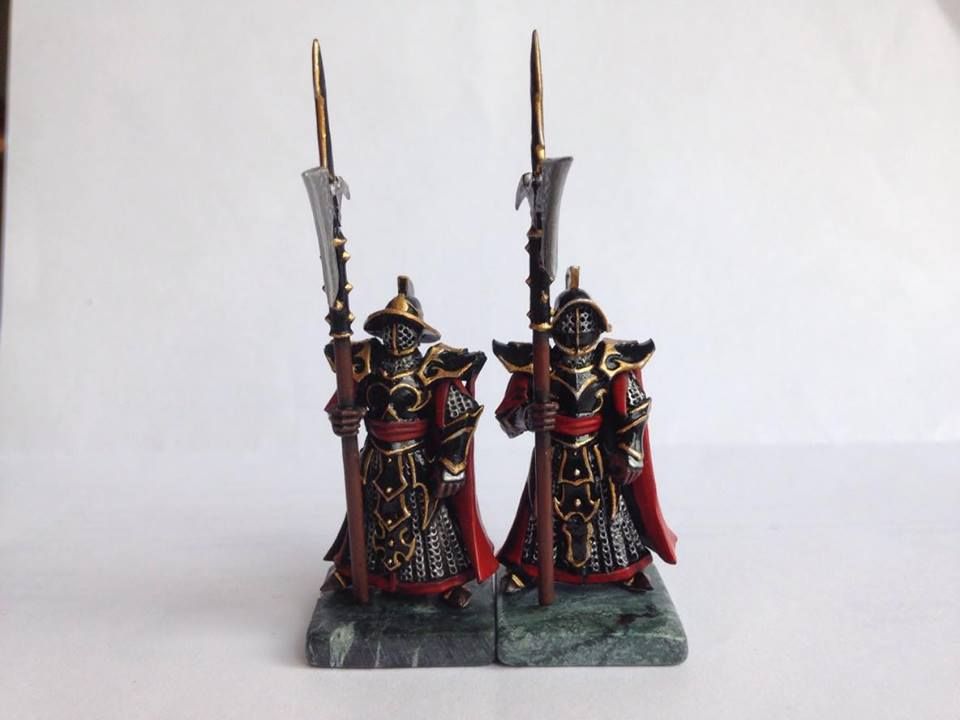 Ive been working on mainly bases these past weeks. I think the base of the miniature amounts to 33% of the overall impression of how good a miniature looks. Which (to me) means that a miniature cannot get a higher rate than 66% on its paintjob. Always paint the edge of your base a dark tone. I usually go with black but a dark brown works well with models that are more earth-toned. The bases of the tower guards are actually green marble that are made for bathroom-tiles. They are 20x20mm so fit perfectly. I plan to add more details to them, probably flowers like on the angels below. Those flowers are from railway-model company Busch, and are H0 size poppies and H0 Roses. They are a pain to put together so be warned!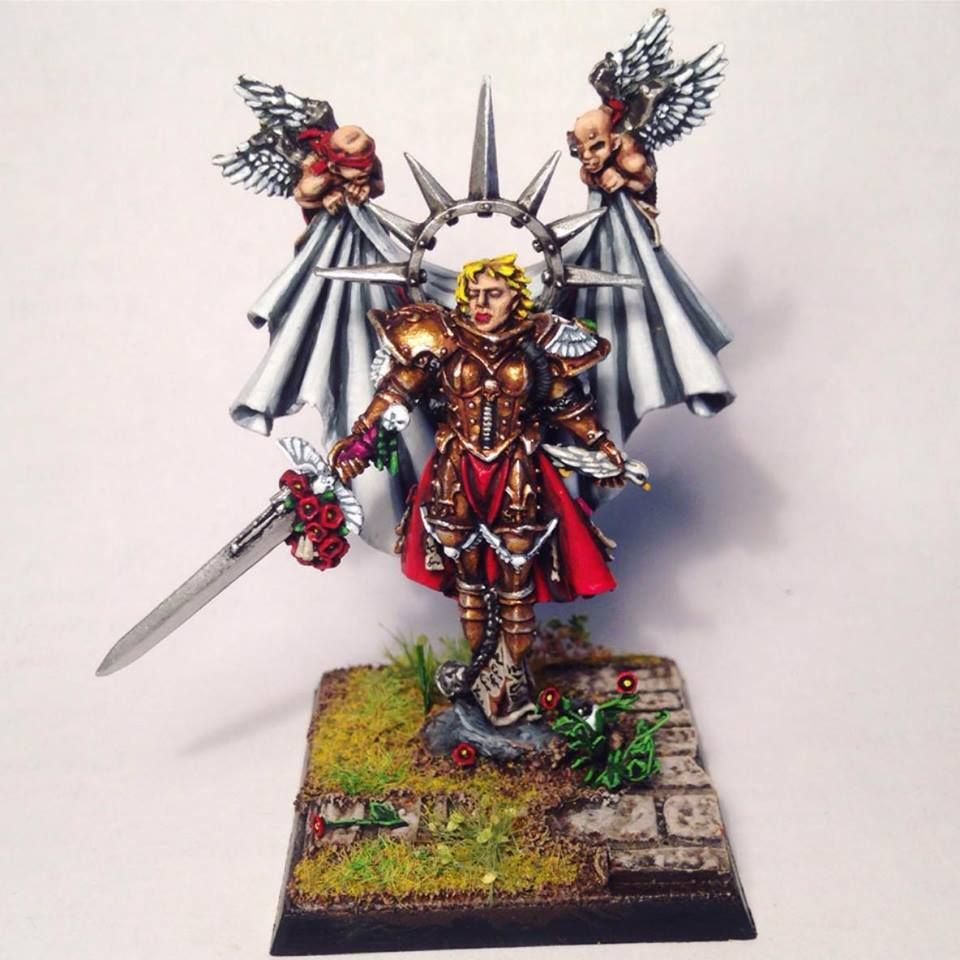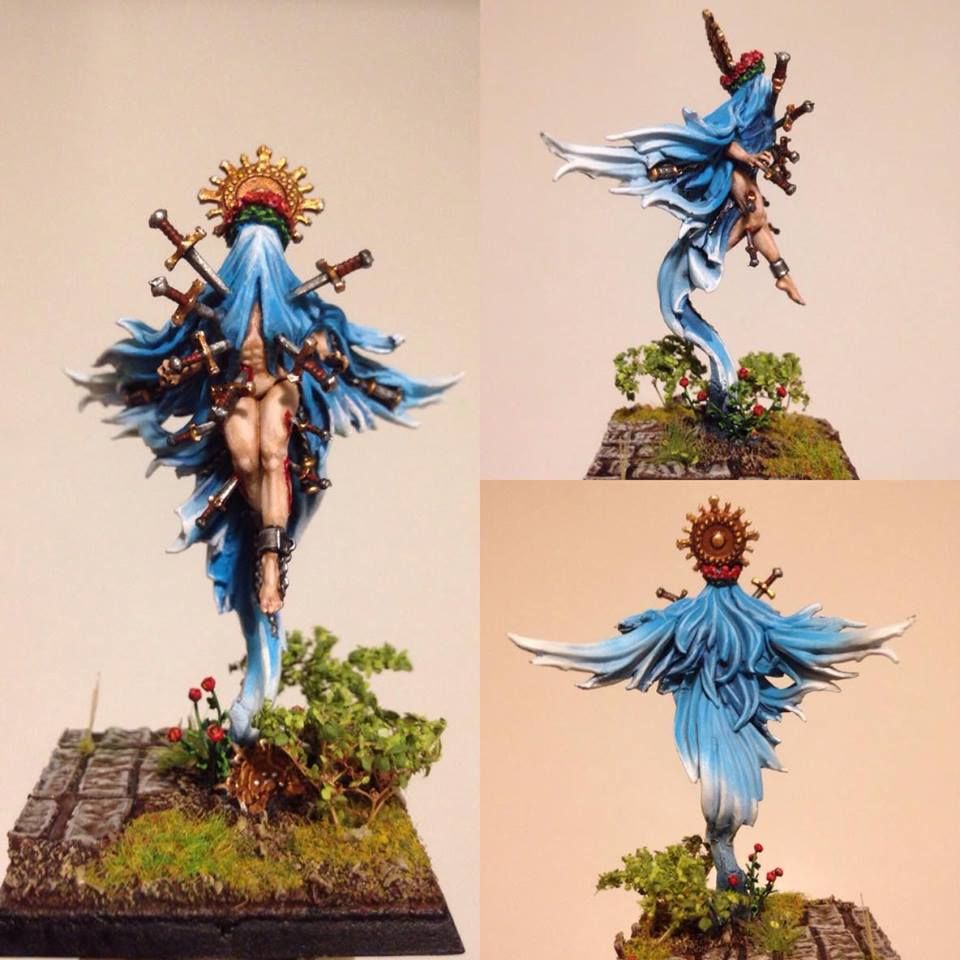 Ulrik:
I got the idea for these forge wardens from another guy. I made a mold of the flame cannon crewman and then used som resin to make the models. The irondrake guns was found in a bits webshop.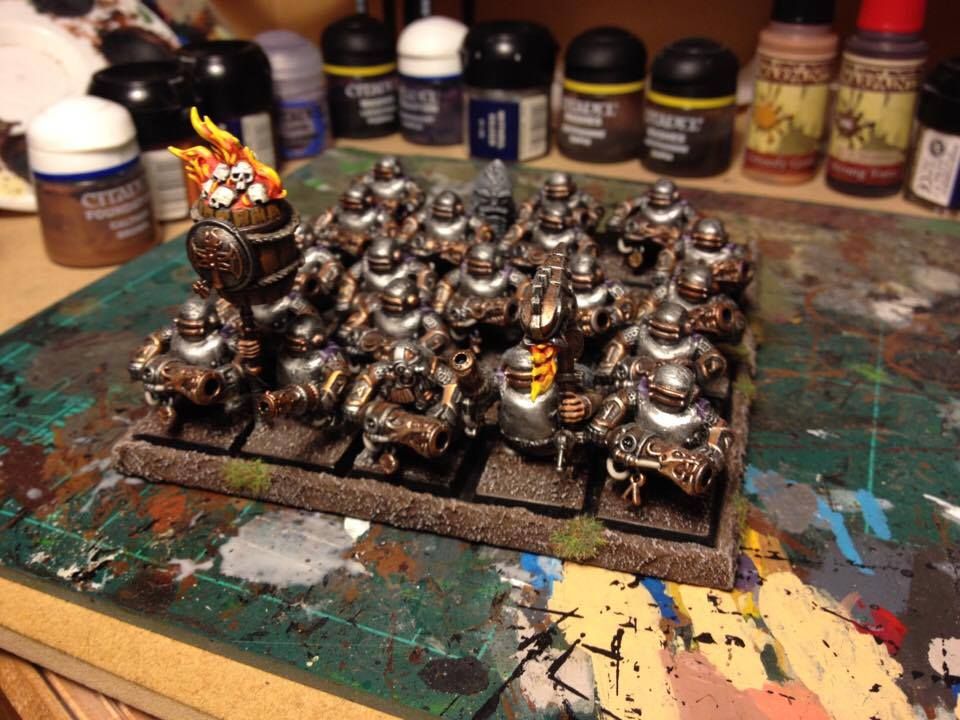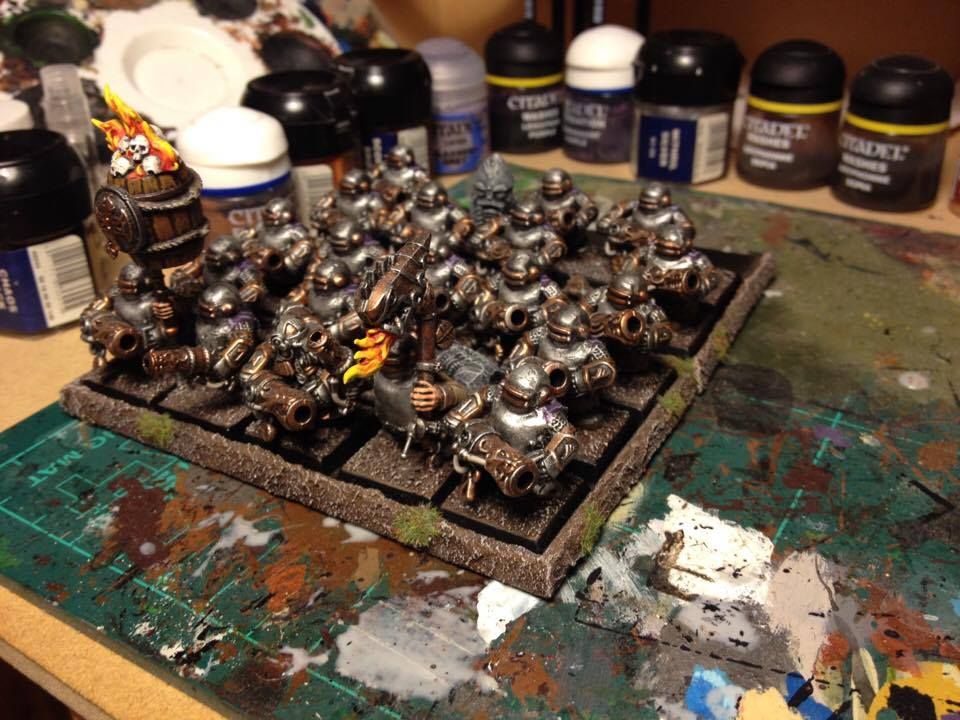 Lasse:
Hi all,
I'm currently working on a project I can use as a show piece for my company products. My friends told me, that I should make a blog about it, so here it is!
The idea is to make a corrupted and dark Sylvan Elves army that isn't green nor brown, here you can see the results so far, please don't hesitate to let me know, if you have any comments or ideas!
A lot of people ask me where the movement trays and bases are from, and they are from my company Magnetic. You can see more here:
facebook.com/Magnetic-Movement…1554361148188992/?fref=ts
Thicket Beasts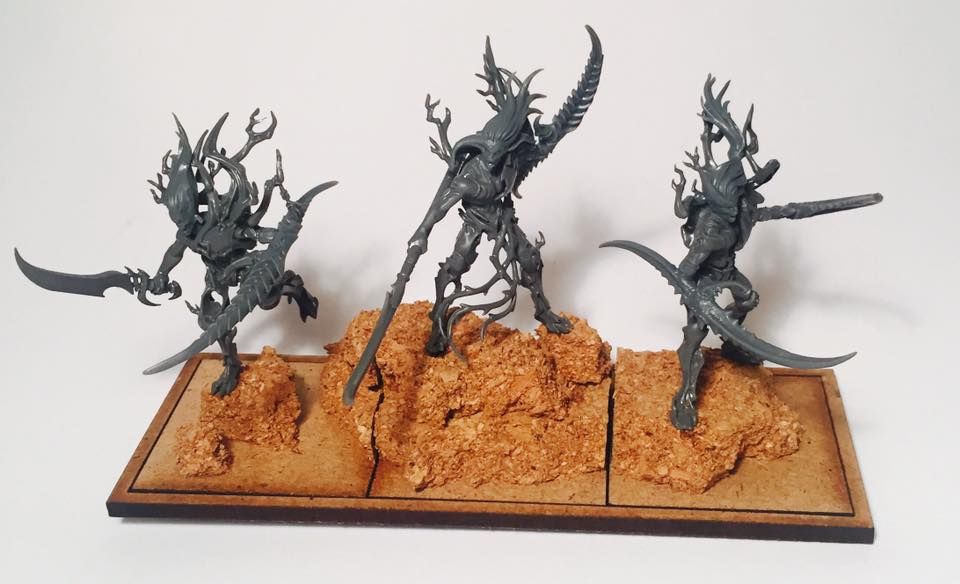 Treefather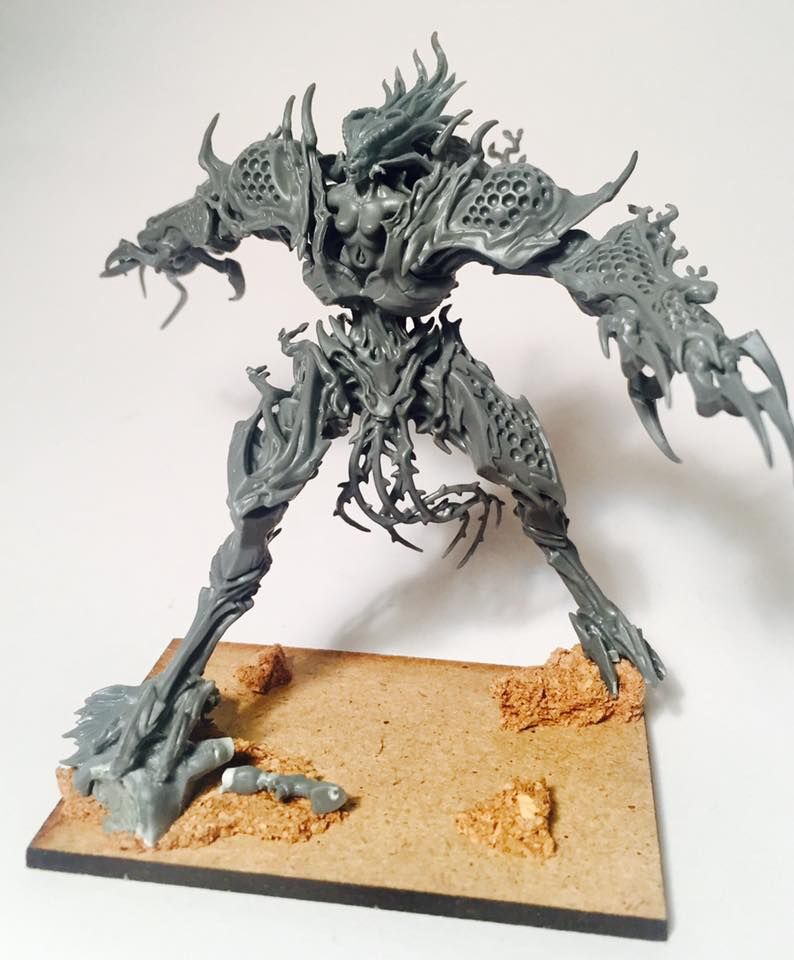 Bladedancers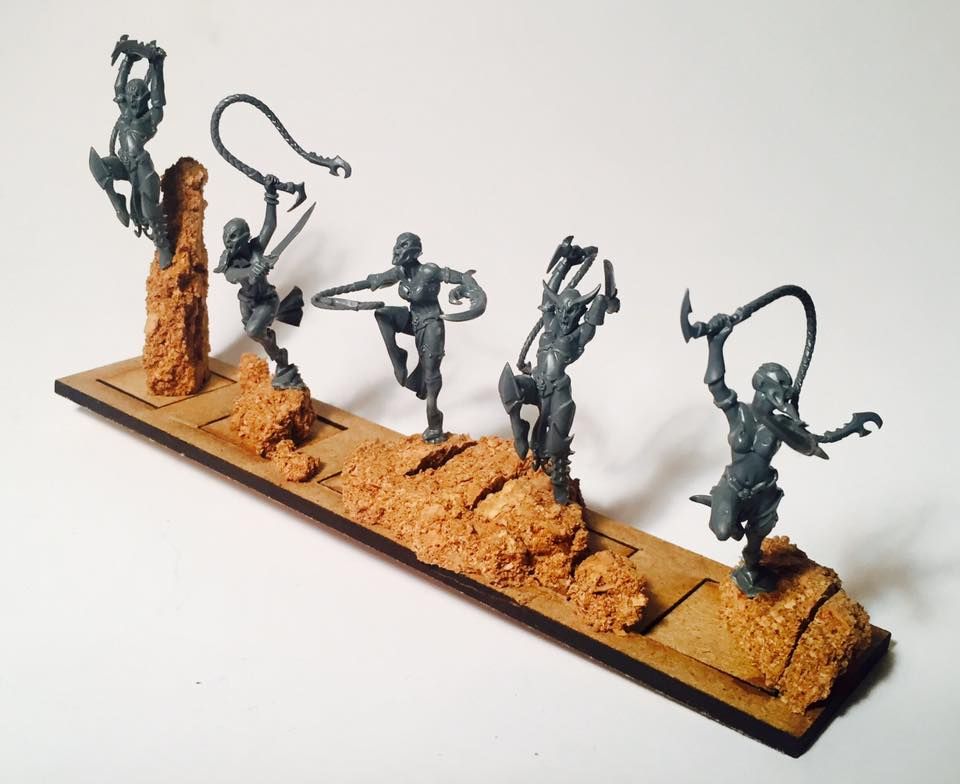 Kestrel Knights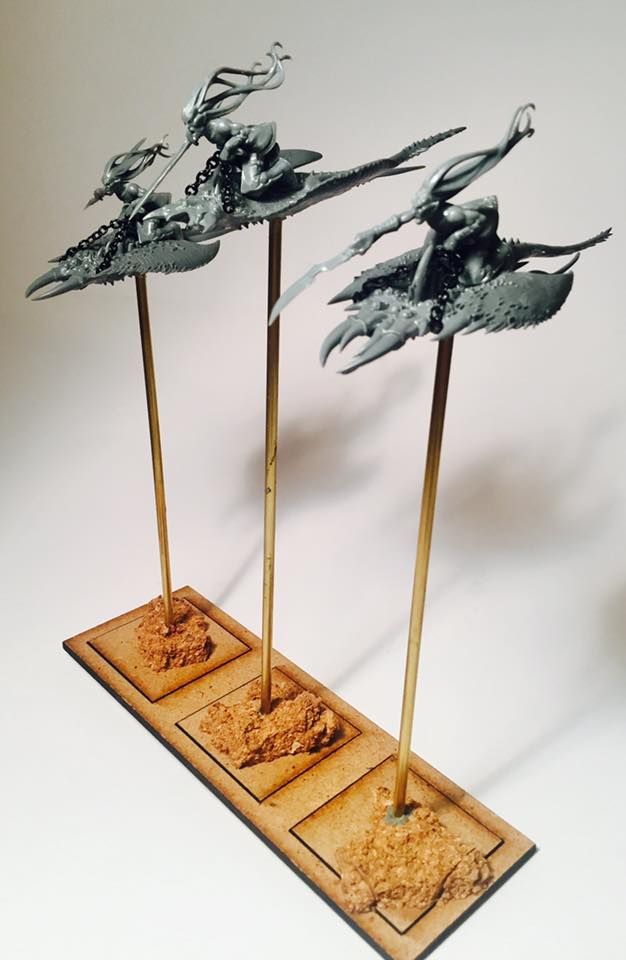 Henry:
This is a little different from my usual Vampire project or Elf collection. This is a WIP of my first commission piece that I am building for Rasmus. Rasmus is working on a Warriors of the Dark Gods army that will be themed as a Pestilence force. He asked me to make him a model which can be used for all the monsters, including an Elder Dragon Centaur. The first problem here was the base size. Although it is not shown here, I have magnetised a cavalry base which attaches to the front of "Baxter" (named after the villain in the Teenage Mutant Hero Turtles who is…
[Read More]