Exploring the world of the Ninth Age
__________________________________
The Ninth Age Presents: Art Contest II!
Beyond the Battlefield
The theme for this competition is: Life (or death) beyond the battlefield.
We want you to draw or paint scenes from daily life. This could include anything from
Highborn Elves
at a fancy dinner party;
Ogre Khans
travelling the steppes with their herdes; Dwarven guardsmen chatting and sharing a pipe on a chilly watchtower; Equitainians at a coronation ceremony; peasants working in the field; through starved
Goblins
digging through dungheaps to get a snack out of juicy beetles and maggots; a Sonnenstahl family of all generations surrounding the bed of their dying matriarch or patriarch; a sulky
Necromancer
cursing as he patches up and repair
Skeletons
and other
Undead
minions falling to pieces; workers dumping corpses in a mass grave during a plague epidemic; an Undying Dynast beholding the ruins of his once mighty and living realm, now crumbling ruins blown over by sands; a doctor removing a barbed arrow head from a screaming patient; an Infernal Dwarf warband leading off a string of captured
slaves
; merchants trading in a market; Koghi horsemen showing off their equestian skills; Dread Elf corsairs playing dice on deck while
en route
to distant lands; an artisan tinkering at a workbench; stonecarvers working on a temple; Åsklanders listening to skald's tales around the fire in a dark longhouse; a monster in a cave tending to her young brood; camp followers struggling with pushing wagons through muddy roads in a downpour; hunters in a snowstorm; priests preaching; to
Warriors of the Dark Gods
laughing at a joke together; or something else entirely.
The sky is the limit. Unleash your imagination. Capture the civilian streak of life, or indeed death, and breathe life into this world!
This could feature any faction from the T9A world, including those referenced in the official fluff but that do not have an official Army Book yet (eg :
Tsuandan
, Koghi Empire, etc.).
This can be done by drawing, sketching or painting it (i.e.
no
miniature entries). Digital tools are allowed, and some scribblings as seen on many concept sketches are likewise allowed, but please keep any text amount low. The amount of work invested in the art entry can vary from a simple sketch up to a full-blown illustration. Flat embroidered textile art (e.g. in Bayeux tapestry style) close-up shots and flat relief carvings are allowed, but for these materials you're encouraged to ask the contest organizer first with some details explaining your plans. Tattoos are allowed. Note that several different art pieces are allowed to be included in one and the same image file entry, e.g. two different painted illustrations, or a bunch of sketches leading up to an inked drawing. Sheer mass is no guarantee for advantage in voting, however.
If you are unsure if your entry will fit the subject matter, then please contact
Karak Norn Clansman
and he'll sort it out with you and the staff.
Prizes
The gold winner will recieve one 28mm kit of an unpainted
Bazooka Team
, sculpted by Fuggit
Khan
: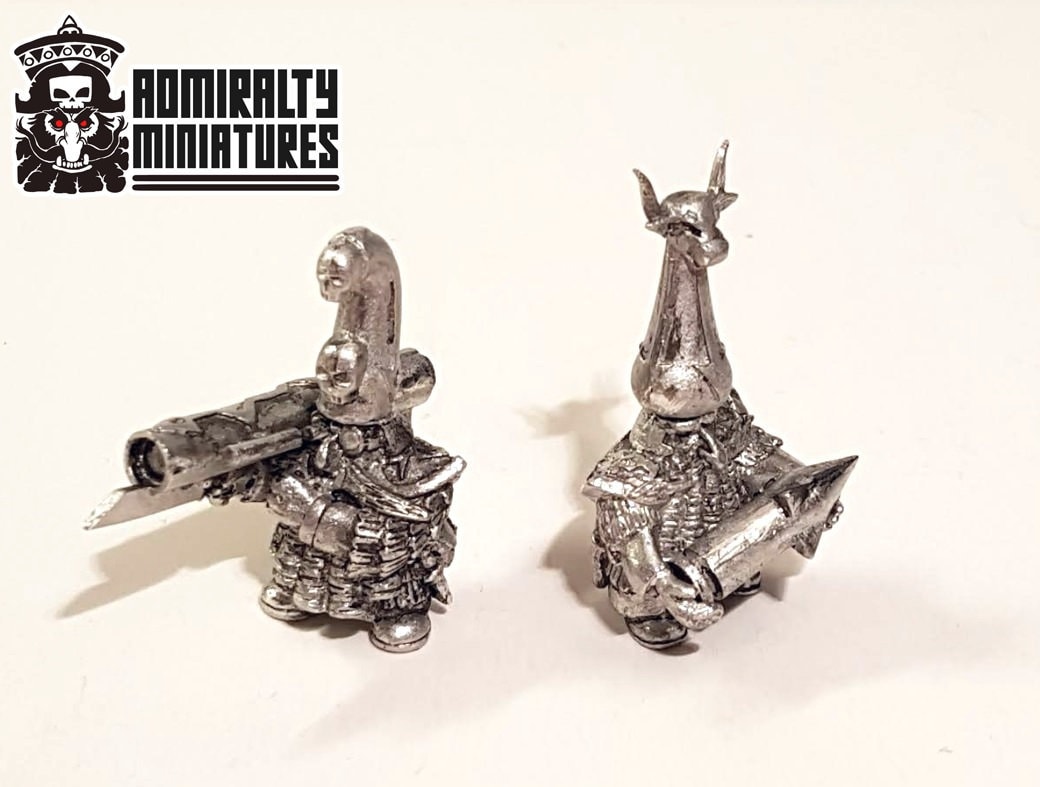 Furthermore, the silver winner will receive one 28mm kit of 7 unpainted
Big Hats
, sculpted by Fuggit
Khan
: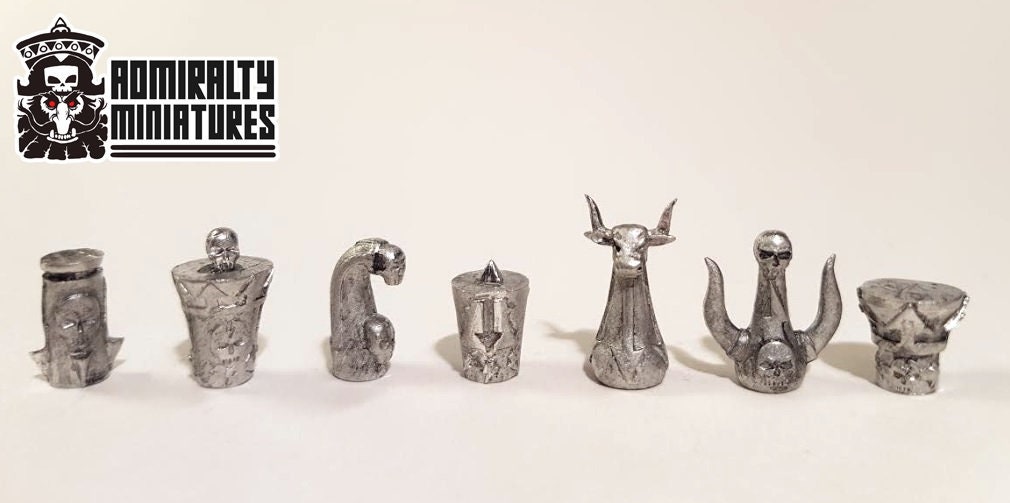 And the bronze winner will receive one 15mm kit of 5 unpainted
Tjubling Big Hats
, sculpted by Tobias Torstensson: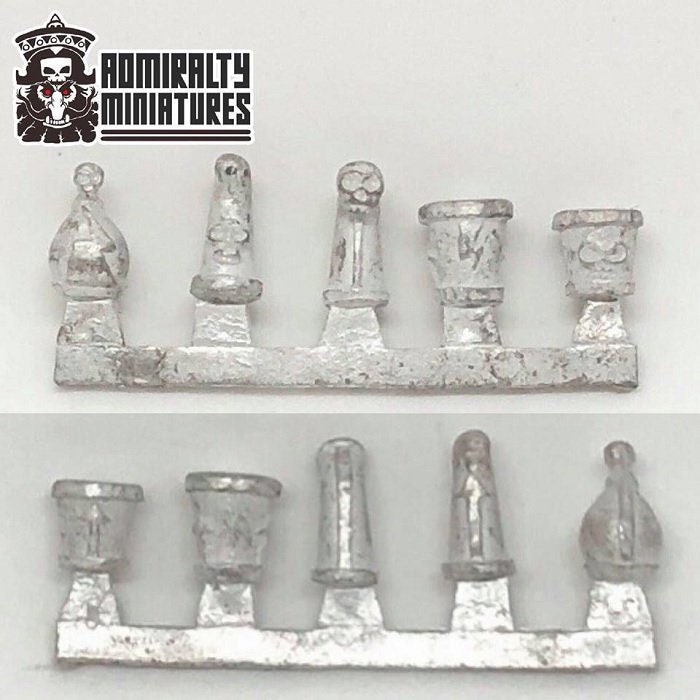 Should you wish to donate a prize to this or future contests, please PM
Henrypmiller
.
Deadline
The deadline for the submission of entries is the
26th of January 2019 at 11:59pm CET.
Rules of the Competition
Each member may only enter once.
Sketch, draw, paint and use digital tools to come up with artwork or concept image(s) for life beyond the battlefield. No crossovers with very different settings are allowed.
Submissions should include one picture file only. Your one picture file with art may contain any number of objects, figures and scenes.
You may not submit a picture of a drawing or painting that has been entered into other online competitions or posted in a finished state before.
Don't post your entries in the forum before the contest is over.
By entering this contest, you are granting us a world wide irrevocable license to use the artwork in connection with the T9A project. The copyright remains with the artist.
No big watermarks overlaid on the artwork, particularly in the centre of an image.
See also the General Rules & Guidelines:
How to Enter?
Unlock full membership by posting twice on the forum. Submit your entry by uploading 1 single image file to an image hosting site such as
Imgur
or
T9A Gallery
, and then
submit the image
in a PM to the contest organizer. You may contact him to instead have your file sent via E-mail, should some transfer trouble occur with your upload. Please do not send an e-mail to any of the admin or staff accounts as this is a surefire way to have your entry missed.
How will this be judged?
By the due date the forum software will automatically post an update in this thread, opening the gallery for voting. All T9A users can then rank the entries.
Good luck everyone!
T9A Team