Appear weak when you are strong, and strong when you are weak. If your enemy is secure at all points, be prepared for him. If he is in superior strength, evade him.

Greetings,
After watching the epic Marco Polo series I wanted to build an all-mounted
DE
army of fast cavarly and lancers. Then I thought back about this Makhar project I once saw, and one look at the army book made me realize that my dream of a Mongolian horde under the command of a
Khan
is very close! The Makhar are going to be my second army!
I want to build my army based on Sun Tzu wisdom and guerrilla warfare, with the quote above as basic philosophy behind the list.
I'm on a budget, so my horde will be mainly my
DE
forces, but they have a distinct different colour than my normal reds, as I modelled them towards
Assassin
Creed's style. They were painted several years back. I will start by modelling and painting the quickstarter force of:
1 Mounted Makhar Gyula
1 Mounted Enaree
8 Makhar Horsemen
8 Makhar
Horse
Archers
3 Karkaden Herd (going to be horses set a flame as in the marco polo series)
For now these are the first lancers or (heavy)
horse
archers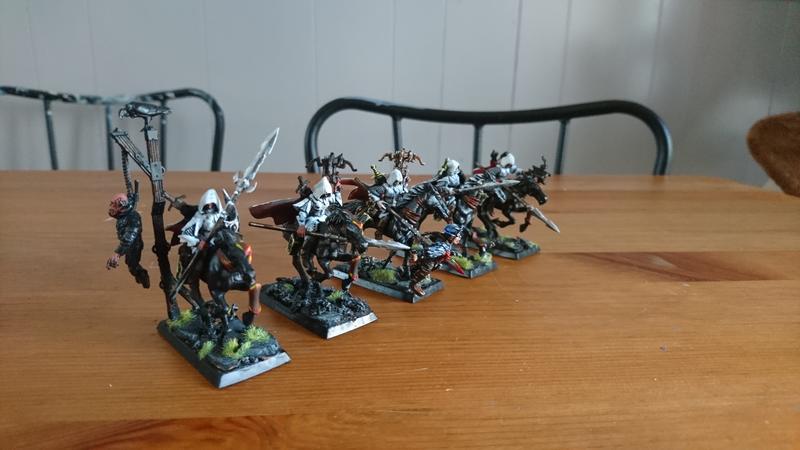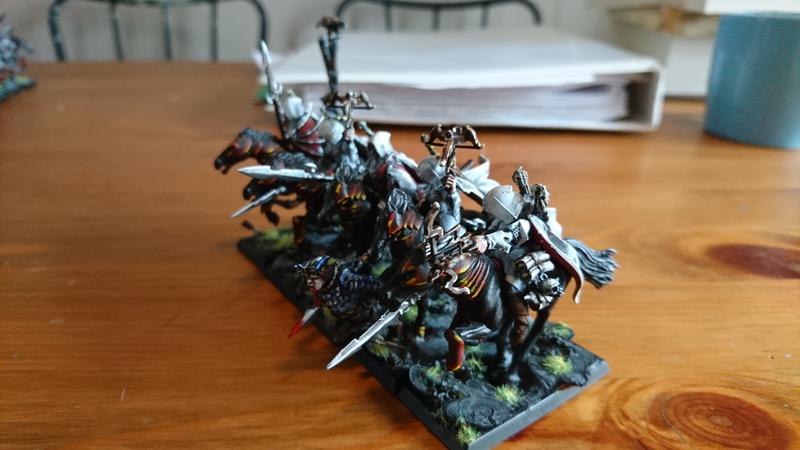 I own 2 manticores, which will become my Turuls: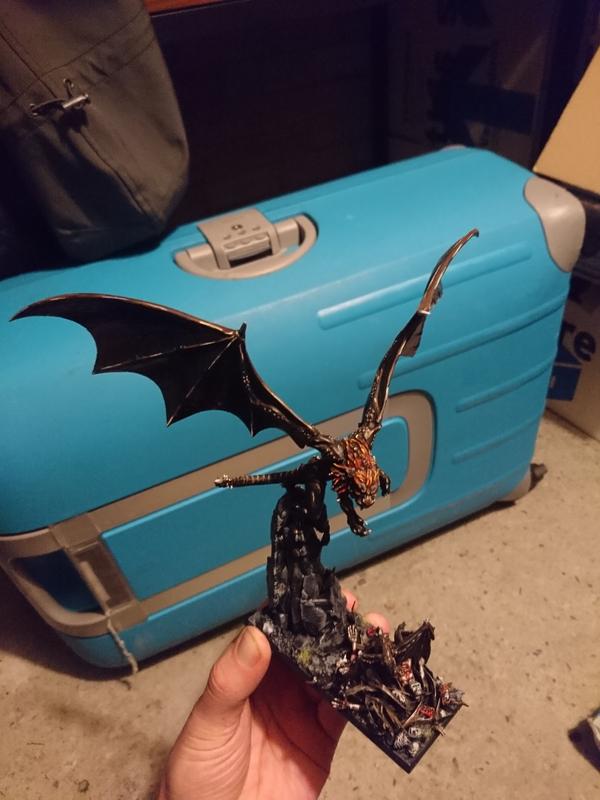 I do have no
model
yet for the Mammoth but will be elephant-ish. My main mission is to build as much
horse
archers as possible so will be building lists with lancers,
horse
archers, and flayers.
It will be great to be using completely different playstyle, magic, units, and army than my
Dread Elves
.
First attempt to a 4500 list, to work towards:
Max 1270
470 - Makhar Gyula (
General
), Black Stallion, Feigned Fleight etc. upgrade, Mare's Shelter, Hawthorne Curse,
Mammoth-Hide Cloak
,
Shield
(
Dusk Stone
),
Bow
370 - Makhar Gyula, Battle
Standard
, Black Stallion, Feigned Fleight etc. upgrade,
Shield
, Turul Radiant Headdres,
Ghostly Guard
,
Bow
430 - Taltos,
Wizard Master
(
Thaumaturgy
), Black Stallion,
Vanguard
1580 Core
200 - 8 Makhar Lancers, Recurve
Bow
200 - 8 Makhar Lancers, Recurve
Bow
200 - 8 Makhar Lancers, Recurve
Bow
200 - 8 Makhar Lancers, Recurve
Bow
260 - 8 Makhar
Horse
Archers
260 - 8 Makhar
Horse
Archers
260 - 8 Makhar
Horse
Archers
1690 Special
230 - Turul
230 - Turul
710 - 14 Karkadan Herd
470 - Steppe Mammoth,
Rally Around the Flag