I would like to invite you all to: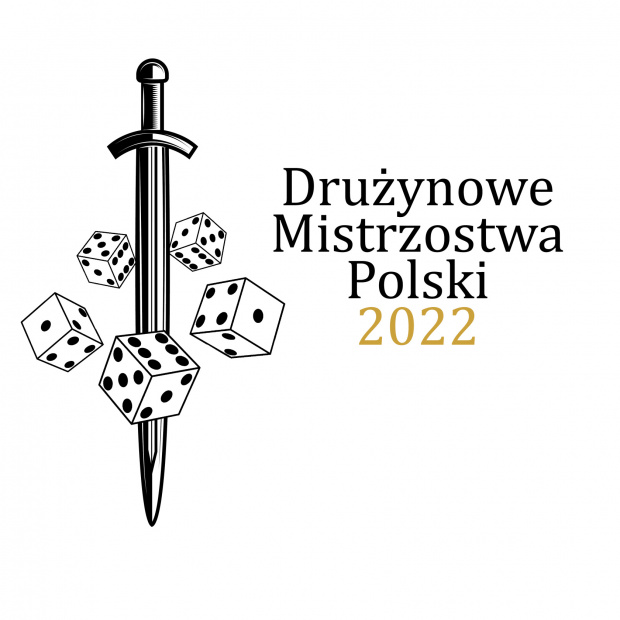 Polish Team Championships 2022 – masters class team tournament + 4500 single tournament
Date: 1-3 July, 2022
Place: Hotel Kuźnia Napoleońska in Paprotnia by Warsaw, Poland
Sochaczewska 5
96-515 Paprotnia
kuzniahotel.pl
Points: Master: 5-member teams, 4500 points per army, no army may be repeated in the team. Single 4500 points.
Master: three battles on Saturday, two on Sunday. Single: Three battles on Friday
Tournament registered in Polish T9A league
Sponsors: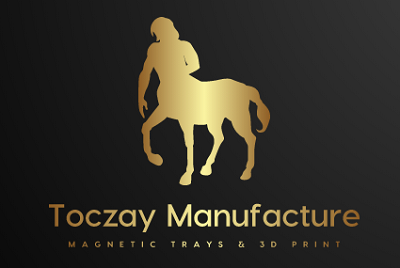 forum.wfb-pol.org/viewtopic.php?f=110&t=47815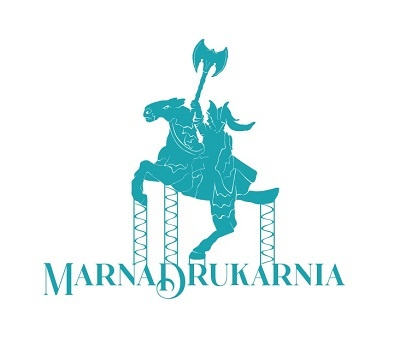 facebook.com/MarnaDrukarnia-103470084884175
instagram.com/marnadrukarnia/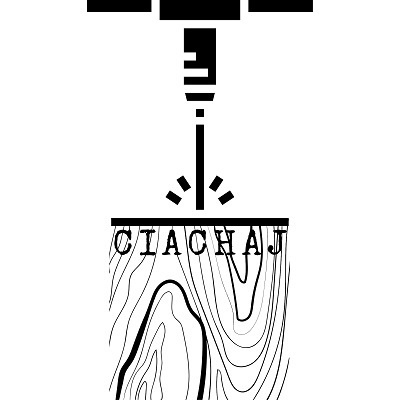 ciachaj.pl
facebook.com/Ciachaj
instagram.com/ciachaj.pl/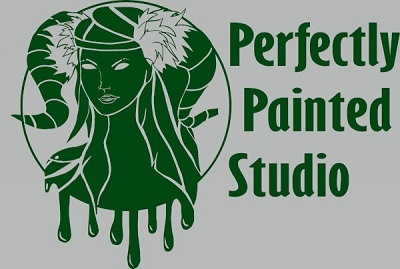 facebook.com/PerfectlyPaintedStudio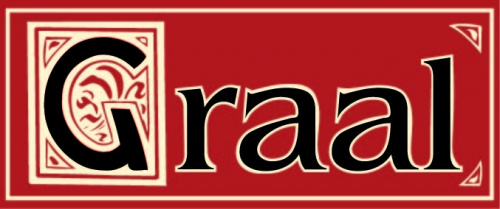 sklep-graal.pl
facebook.com/gry.graal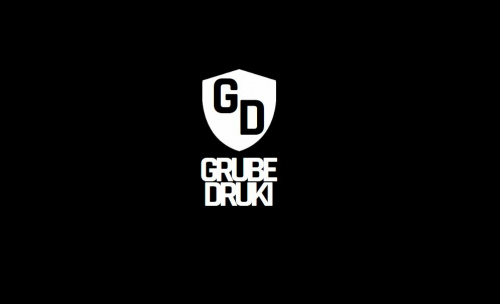 https://allegro.pl/uzytkownik/GrubeDruki
facebook.com/GrubeDruki
This is where we're going to play: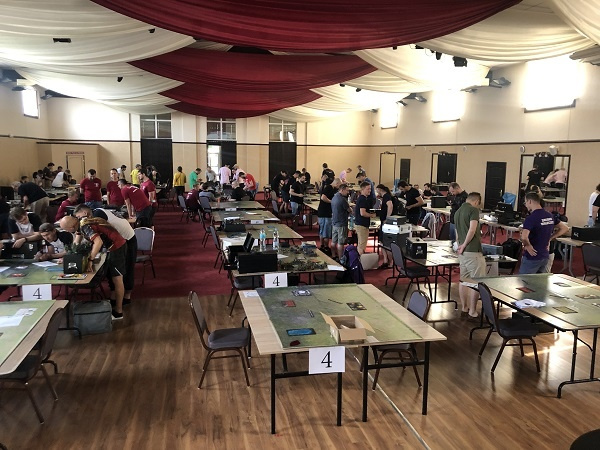 My previous tournaments:
youtube.com/watch?v=TvICNRDyAHQ&t=33s
youtube.com/watch?v=iKB_W_YjY0Q&t=206s
The hotel is the place where Napoleon Bonaparte was supposed to change the shoes of his
horse
on the way to Moscow. Big hall, air-conditioned, it's gonna be fun
General
rules:
Open rosters
We play by the newest The Ninth Age version of rules
Scenarios indicated by the organiser
Victory points as per rulebook
Tourney Keeper master:
tourneykeeper.net/Team/TKTeamAbout.aspx?Id=3738
Tourney Keeper single:
tourneykeeper.net/Singles/TKAbout.aspx?Id=3739
Referees
Main: Slivek
Assistant referees: Dancar
Painting referee:
Applications:
Master:
forms.gle/s7LubneyhQRScNRv5
Deadline for bonused registration: 26 June 2022, granting +20BP.
Singles:
forms.gle/m6X5ngQxHtmLfbyv9
Deadline for bonused registration: 26 June 2022, granting +5 BP.
Any communication on the forum is informative for me and does not guarantee a spot. A payment guarantees it provided there are still places left.
EDIT: rosters will not be published on the forum to protect the secrets of
ETC
players.
Changes to rosters are not possible, unless the list is invalid. Then it has to be corrected and incurs a penalty:
- each minor change, e.g. misclick, no
general
marked,
mount
errased, etc. is necessary: -1BP
- incorrect rosters (e.g. exceeding section limits) must be amended in the least invasive way possible -2BP
- a major mistake like
path of magic
change, magic
standard
change, units change and similar – not allowed.
Prepayment and hotel services:
Entry fees:
Master: €23 per person, €115 per team.
Single €7 per person.
Payment by 12 June 2022 nets +20 BP for teams
Payment by 12 June 2022 nets +5 BP for singles players.
Limit of teams: 48 teams, 240 people
Limit of players for the single tournament:
Accommodation and catering
1 person for 1 night in a room, lunch and dinner, breakfast on Saturday and breakfast on Sunday included – 45 EUR
1 person for 2 nights in a room, breakfast, lunch and dinner on Saturday, and breakfast on Sunday – 68 EUR
1 person for 3 nights (Thursday-Sunday), lunch and dinner on Friday and Sunday, 3 breakfasts - 112 EUR
Single rooms are paid extra 8,5 EUR per person per night.
Additional żurek (hot soup with) on Saturday: 2,5 EUR.
Additional meal on Sunday (strogonov, hot stew): 3,5 EUR.
Please book this while making the hotel reservation as ordering things a'la carte may take time and forces you to leave the tables. Please include these in the application and prepayment.
No sleeping in the hall. We are not allowed to bring our own alcohol or food into the games hall, keep it in your rooms, please. Hotel limit: 120 single, twin and triple rooms. The organiser reserves the right to assign rooms to players to utilise all available beds.
How to pay?
Visit
unitekst.pl
and place your order. Don't forget to see the accessories section!
Menu: WIP (including vege option, please mark it in the order form)
A 0.5l bottled beer: 8 PLN - roughly 2 EUR
A 0.5l żubrówka vodka: 35 PLN - roughly 9 EUR
Rewards:
1-3 place gets medals
A special, transferrable cup goes to the best Polish team (comprising of 4/5 people from the same Polish club, registered in Polish league)
Best general
Youngest general
Programme:
Thursday:
Build-up and socialising
Friday - single tournament
9:30-10:00 - registration
10:00 - 13:00 round one
13:00 - 14:00 lunch
14:00 - 17:00 round two
17:15 - 20:15 round three
Saturday - master tournament
8:30 captains register their teams
9:00 opening ceremony
09:15 – 12:45 round one
12:45 – 13:45 lunch
13:45 – 17:15 round two
~17:00 - żurek served for those who preorder it
17:30 – 21:00 round three, possible to extend if both opponents agree to that.
Dinner after the last round
Sunday - master tournament
8:15 captains register their teams
8:30 – 12:00 round four
12:00 - 12:45 short lunch break
12:45 – 16:15 round five
16:25 results and awards
NOTICE: hotel rooms at Kuźnia Napoleońska hotel available till 12:00 on Sunday. The hotel has baggage room. There is also a cloakroom by the games room.
Painting and gaming accessories
You can play with unpainted armies , however, during the tournament we will check your gaming accessories and the painting of your armies. No proxies, wooden birds instead of phoenixes or cigarette packs instead of steam tanks, please. If in doubt, drop me an email with photos to
kozacki.zajazd@gmail.com
.
Painting during master:
+5 BP - basic colours on all miniatures (no shading required), bases done (e.g. sand+paint), movement trays for all +3
model
units,
WYSIWYG
WYSIWYG
means:
Characters: all characters are on bases corresponding to their
troop types
, they cannot mislead the opponent (e.g. 2 foot
warriors
and a mage in roster, but 3 same warrior miniatures on table = 0 BP).
Units:
models
on suitable bases (no
round bases
on square movement trays), all
command group
elements featured as per roster, weapons as per roster (
weapon master
is free to mix and match as they please). I'm
OK
if you want to field an army of samurai
warriors
as the
EoS
, as long as the enemy does not have any problems recognising them on the battlefield.
+3 BP - gaming accessories: at the minimum per person 10 K6 dice, tape measure, 4 wound markers, front arc marker, veil of magic cards / app, printed armybook. One rulebook required per team.
I reserve the right to remove unsuitable
models
from table.
Painting during the singles tournament: not evaluated, players can only get the gaming accessories points.
Painting Contest
1.The modelling competition for "Best Painted Army DMP 2022" and "Best Self-Painted Army DMP 2022" aims to select the best painted and best self-painted army among the participants of the T9A Polish Team Championships.
(2) Every participant can submit his candidature till Saturday 2.07 till 21.30 by filling the simple form at the Perfectly Painted Studio stand.
(3) Submitted armies must be brought to the stand indicated by the organizer after the 3rd battle on Saturday until 21.30.
(4) Each entry will be judged in the category "Best painted army". In addition, a winner in the category "Best self-painted army" will be selected from among the self-painted works. It is possible that one army will win in both categories.
When submitting the entry it must be stated if the army is self-made. 100% of the
models
must be painted. An army roster must be attached to the entry. All
models
used by a player during battles must be judged.
6.The winner will be determined by the judges according to their subjective evaluation, using the following criteria:
-Consistency of the army (painting, bases),
-technique of execution,
-overall impression,
-neatness
-aesthetics of the workmanship.
7.The decision of the judges is final and irrevocable.
8.In the case of situations not covered by the regulations, the judges, in consultation with the organiser, reserve the right to decide.
9.Statues and eternal splendour are provided for the winners.
10.The judging of the paintings and the selection of the winners will be done by Windsower and Ylgyrien from Perfectly Painted Studio and (I'M LOOKING FOR ONE MORE PERSON TO COOPERATE WITH).
Victory points per round
A team may score 35-65 BP.
Each player may score 0-20 BP, the team results are added.
A team that scores more than 64 BP in a round, scores 52 BP. A team with a result of 36 or less, gets 35 BP. Other teams score BP equal to the sum of their individual results in a given round. The ranking is set based on BP.
To sum up: 65-35
scoring
range
Bye per round:
64 BP in round one
63 BP in round two
62 BP in round three
61 BP in round four
60 BP in round five
Tie-breakers: capped BP from battles > uncapped BP from battles > the team with less penalty points so far > battle victory points
Penalties
The team
captain
is responsible for reporting the results in the TK. Penalties for delays:
0-2 min: 5 BP
2-5 min: 10 BP
5-10 min: 20 BP
10+ min: result is 0:0, 28 BP.
The referees can and will apply penalty points for unsportsmanlike behaviours, including poor manners. I reserve the right to expel people overusing alcohol or improperly behaving from the tournament (their score for the rest of the tournament will be 0).
Pairing system:
- Organiser will indicate a team to get a bye for round one
- No team from the same club will play against one another in round one
- Pairings will take place once the rosters are collected
- A challenge is possible in round one (the challenged team must accept it)
- Starting from round two, we revert to "Swiss" pairing system
Pairings:
1. (1&2th match up of Team A v. Team B)
Both Teams put up 1 army.
Both Teams put up 2 opponents
Both Teams choose their match
2. (3&4)
Both Teams put up 1 army.
Both Teams put up 2 opponents
Both Teams choose their match
5. (5)
Team A last army («in hand»)
Team B last army («in hand»)
Parowanie powinno zająć drużynom łącznie maksymalnie 15 minut.
Tables and maps:
Once the pairing is done, randomise tables for each pair to play on. Please roll for the
deployment type
once the tables are assigned to players.
Scenarios:
Round I
1&2 paring Hold the
Ground
3-5 paring Breakthrough
Round II
1&2 paring Breakthrough
3-5 paring Spoils of War
Round III
1&2 paring Spoils of War
3-5 paring
King
of the Hill
Round IV
1&2 paring
King
of the Hill
3-5 paring Capture the Flags
Round V
1&2 paring Capture the Flags
3-5 paring Secure Target
Any minors willing to attend the event without supervision must present a permission a form their legal supervisors, reading:
"I hereby give my consent for my child to participate in The
9th Age
Polish Team Championships 2022 tournament between 18-20 March, 2022 in Paprotnia by Warsaw and I bear full responsibility for any
damage
caused by the child.
Signature, date."
All participants are responsible for their behaviour and possible
damage
caused.
Transfer to the hotel from Warsaw:
125 PLN by Uber from Warsaw Airport (as of September 20, 2021)
Train: Take the train towards Sochaczew from Warszawa Zachodnia (Warsaw West Station). Disembark at Niepokalanów Station. The hotel is about 1,5km away, easy walking distance.
The post was edited 21 times, last by myth_pl ().