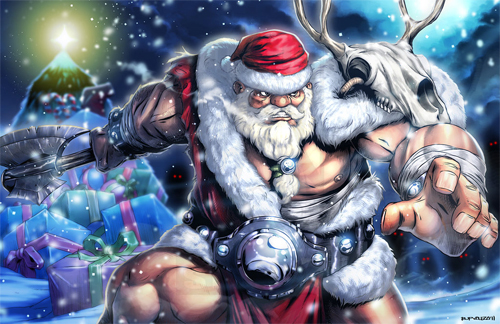 Greetings!
Following the tremendously succesfull 2020 gift exchange arranged by Omar, its time for a second round!
The rules will be like last year:
- Sign up
- Get assigned a reciever for your gift
- Send him/her/it some miniatures, snacks and the likes
- Recieve a gift yourself!
Its really hard to put a fixed limit on the cost of the gift, as miniatures vary a lot in price and most will send something from their horde (or printed), but be generous yet reasonable, and know that everyone will put whatever effort into it they can and yet the results may vary.
Sign up by following this link:
ELFSTER SIGNUP
Presents sent at this point (especially overseas) is bound to not make it for christmas, so the goal will instead be to send it before christmas eve and then we'll see when they arrive.
Again this year ill really urge you to post pictures of the great stuff you recieve. The gifts from last year can be found in this thread:
2020 exchange.